Discover more from FEMINIST GIANT
Global feminist resistance to patriarchal fuckery
Feminism is a daily revolution. It terrifies authoritarians. As such, we must remember and honour and amplify the fight of feminists punished and silenced by patriarchy across the world. And those whose work is too easily erased or ignored.
Saudi feminist Loujain al-Hathloul has been detained since May 2018 as part of Saudi Crown Prince Mohamed Bin Salman's crackdown against women's rights activists in the Kingdom. She has been tortured and threatened with rape by one of the crown prince's senior advisors and she is still in detention - for fighting against the driving ban which Saudi Arabia lifted just a few weeks after the crackdown on women's rights activists. The message was clear: Mohamed Bin Salman was saying that activism does not work and that only he can give women rights - as if they are a gift or flowers or a fucking cake. Loujain and the other activists detained with her are revolutionaries whose feminist fight inspires their compatriots and terrifies their regime. Read more about the detained activists.
And also here via Human Rights Watch about Loujain al-Hathloul and prominent activists held incommunicado in Saudi Arabia.
———————————————-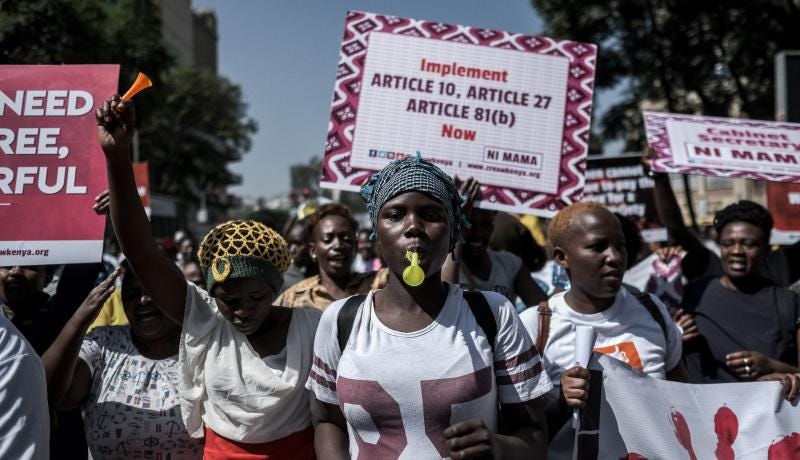 Women hold signs during a protest against repeated failures to apply laws that women must hold at least a third of government seats in Nairobi, Kenya, on 22 January 2018. According to Kenya's 2010 constitution, women must have at least a third of seats in parliament and a third of appointed positions. Photo: Getty Images.
In Kenya, Chief Justice David Maraga has advised President Uhuru Kenyatta to dissolve Parliament for failing to enact legislation required to implement the two-thirds gender rule.
Women's rights activists have been quick to remind the chief justice and Kenyan media not to erase their work to ensure that Kenya uphold the constitutional imperative which prohibits any form of discrimination in the appointment and elective positions in the country on the basis of one's gender. Again, and as in the case of Saudi Arabia where it was decades of fighting by women's rights activists that pushed an end to the driving ban, it is imperative to remember the work and fight of women's rights activists and organizations.
And read this essay from 2011 on women's presence and numbers in parliament via #keguro_
————————————-
Sept. 21 is International Peace Day. Wars are invariably begun by men and invariably affect women and children the most. And yet, those most affected by the wars of men rarely have any say in ending the violence. Rasha Jarhoum Yemeni activist and director of Peace Track, which aims at localizing and feminizing the peace process in South West Asia and North Africa, is spot on when she says "we have a right to be at the peace table."
———————————
Marvel's first Muslim hero Kamala Khan could soon come to screen via a collaboration between these two feminist filmmakers.
——————————————-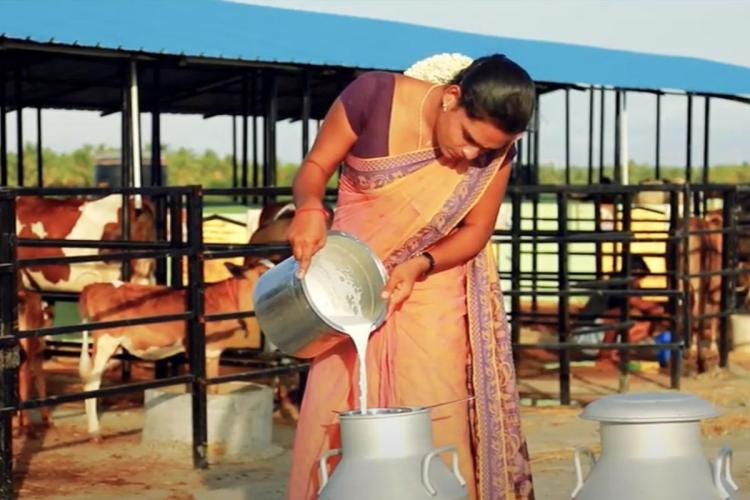 'This has been our dream project which we pursued relentlessly for seven years and it has come to fruition now,' says trans activist Grace Banu. Read about the dairy farm run by trans women in Tamil Nadu's Thoothukudi district in India via @theasianfmnst
——————————-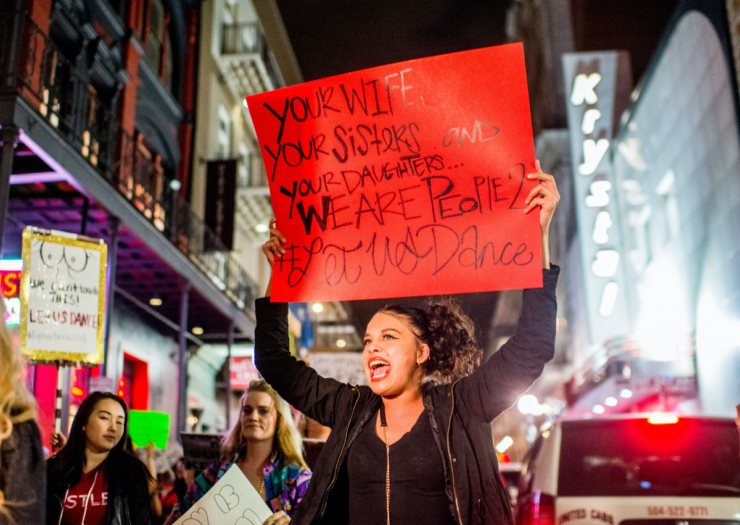 The criminalization, overpolicing, and mass incarceration of poor Black and brown communities in the United States is a familiar tale in our nation, and sex workers are at the center of it. Add COVID-19 to the mix, and this shameful history becomes not just an injustice, but for many, a death sentence.
Read about why making sex work legal would help in the COVID-19 Fight
————————
And share FEMINIST GIANT Newsletter!