Global Roundup: Safety for queer and trans Indigenous people, respect for non-binary authors, a new drag show, and women leading the way.
Compiled and written by Miriam Batal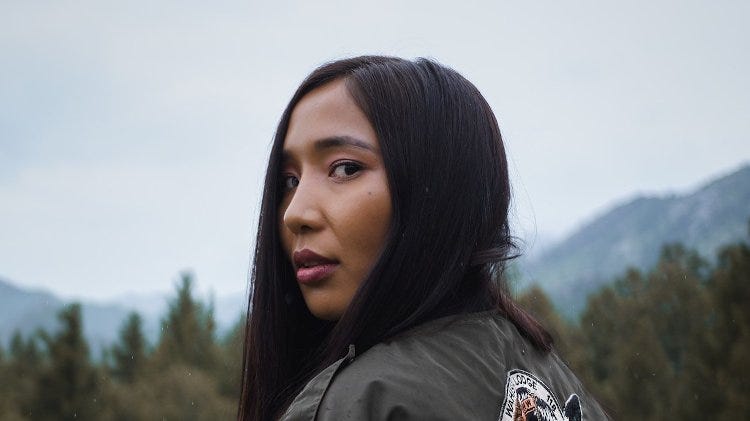 A New Mexico task force held a special meeting this week to address violence against trans and queer Indigenous people via The Advocate
CW: This article contains incidents of violence. This can be upsetting or triggering since folks might have directly or indirectly been affected. If ever you feel the need to reach out, please do and know that you are strong.
On October 8th, the New Mexico Task Force on Missing and Murdered Indigenous Women held a public hearing on the subject of cultural abuse against queer and trans persons. Although the task force is not new, it is a new subject for them to address the issue of violence against Indigenous trans folks.
Mattee Jim of the Zuni People Clan and born to the House People Clan said that trans women are frequently ignored in discussions about abuse against Indigenous women, as well as the entire 2SLGBTQ+ (Two-Spirit, Lesbian, Gay, Bisexual, Transgender, Queer) community.
Trans people are human beings, rarely do you find laws and policies in tribal communities that protect us, especially for trans individuals – Mattee Jim
In the United States, Indigenous women face homicide rates that are more than 10 times the national average. Homicide is the third leading cause of death for indigenous girls and women aged 10-24 and the fifth-leading cause for indigenous women between 25-34. So far this year, at least 31 trans people have been murdered in the United States, and most of them are trans women of color.
Indigenous women and girls are targeted more in Canada than any other group for violence; they are 12 times more likely to disappear or get killed. We need more advocacy and action in order to protect Indigenous women, trans women, girls and Two-Spirit folks. Enough with national inquiries and sympathy – we need to change things. Colonialism and settler violence are killing people! Fuck!
————————————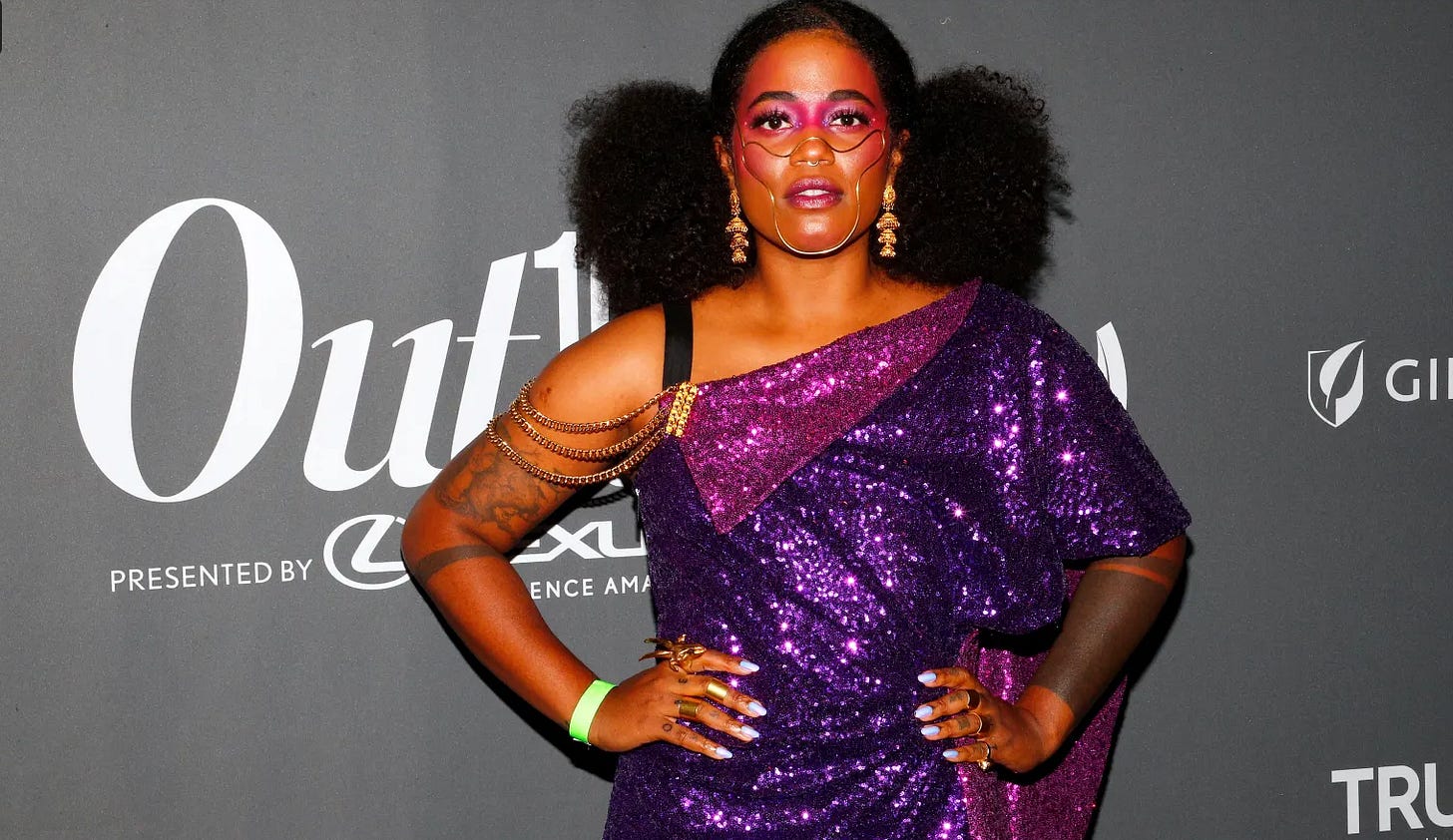 Akwaeke Emezi photo by Astrid Stawiarz (Getty Images) via Jezebel
Last year, for their novel Freshwater, author Akwaeke Emezi became the first non-binary author nominated for the coveted Women's Prize for Fiction in the United Kingdom. Emezi said that after the organization asked their publisher for their "sex as defined by law" in order to consider their new novel for the prize, they would no longer allow their work to be eligible for the award.
Forget about me—I don't want this prize—but anyone who uses this kind of language does not fuck with trans women either, so when they say it's for women, they mean cis women. It's fine for me not to be eligible because I'm not a woman! But you not about to be out here on some 'sex as defined by law' like that's not a weapon used against trans women – Akwaeke Emezi (via Twitter: @azemezi)
What this situation has proved is that we need awards to be more inclusive facing race, gender identity, class and sexuality. In order to ensure that no one feels left out or in this case shut down because of who they are. I support what Emezi is saying since law shouldn't define someone. Get the fuck out, are you serious?!?
————————————-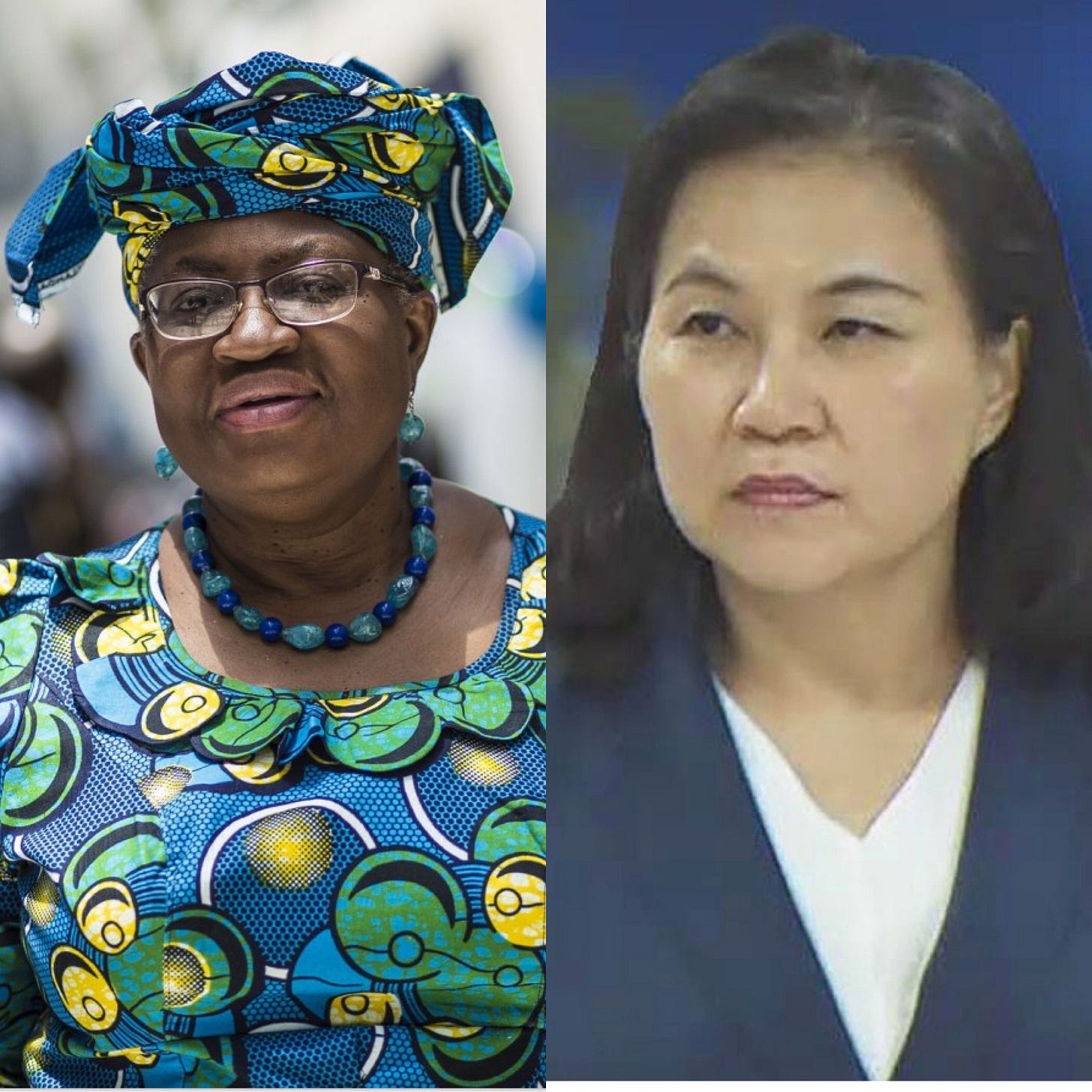 Ngozi Okonjo-Iweala (Photo via All Africa) and Yoo Myung-hee (Photo via Teller Report)
The World Trade Organization (WTO) is going to be headed by a woman for the first time in its 25-year history. It's about goddamn time! The field of nominees competing to become the next WTO Director-General later this year has been narrowed to Ngozi Okonjo-Iweala from Nigeria and Yoo Myung-hee from South Korea.
Happy to be in the final round of the @WTO DG campaign. Thanks, WTO members for your continued support of my candidacy. I could not have made it without the prayers and support of all Nigerians and friends around the world. Thank you @MBuhari and all my friends. Aluta continua! – Ngozi Okonjo-Iweala (via Twitter @NOIweala)
Deeply grateful and honored to be selected for the final round in the selection process of the next @WTO Director General! We need a capable & experienced new leader who can rebuild trust and restore relevance of the @WTO. I look forward to your continued support! Thank you!!! – Yoo Myung-hee(via Twitter @YooMyunghee1)
If you're like me and have no idea what the is WTO and or what it does well, you're in luck because I am going to give you a brief description. In 1995, the WTO was formed with the goal of fostering free trade for the good of everyone. It negotiates and administers international trade laws and aims, through its 164 members, to settle disputes. So, to see a woman in charge of something major like this will be fantastic. You know, it just took 25 years but here we are.
The next WTO Director-General will have lots to take care of such as preventing outbreaks of trade conflicts between member states, especially the United States and China and deal with the COVID-19 pandemic fallout, which has slammed commerce and sparked a profound global recession. But without a doubt whoever it will be I know they will lead this with success and lots of badass behaviour. Congratulations to both candidates and good luck!
——————————-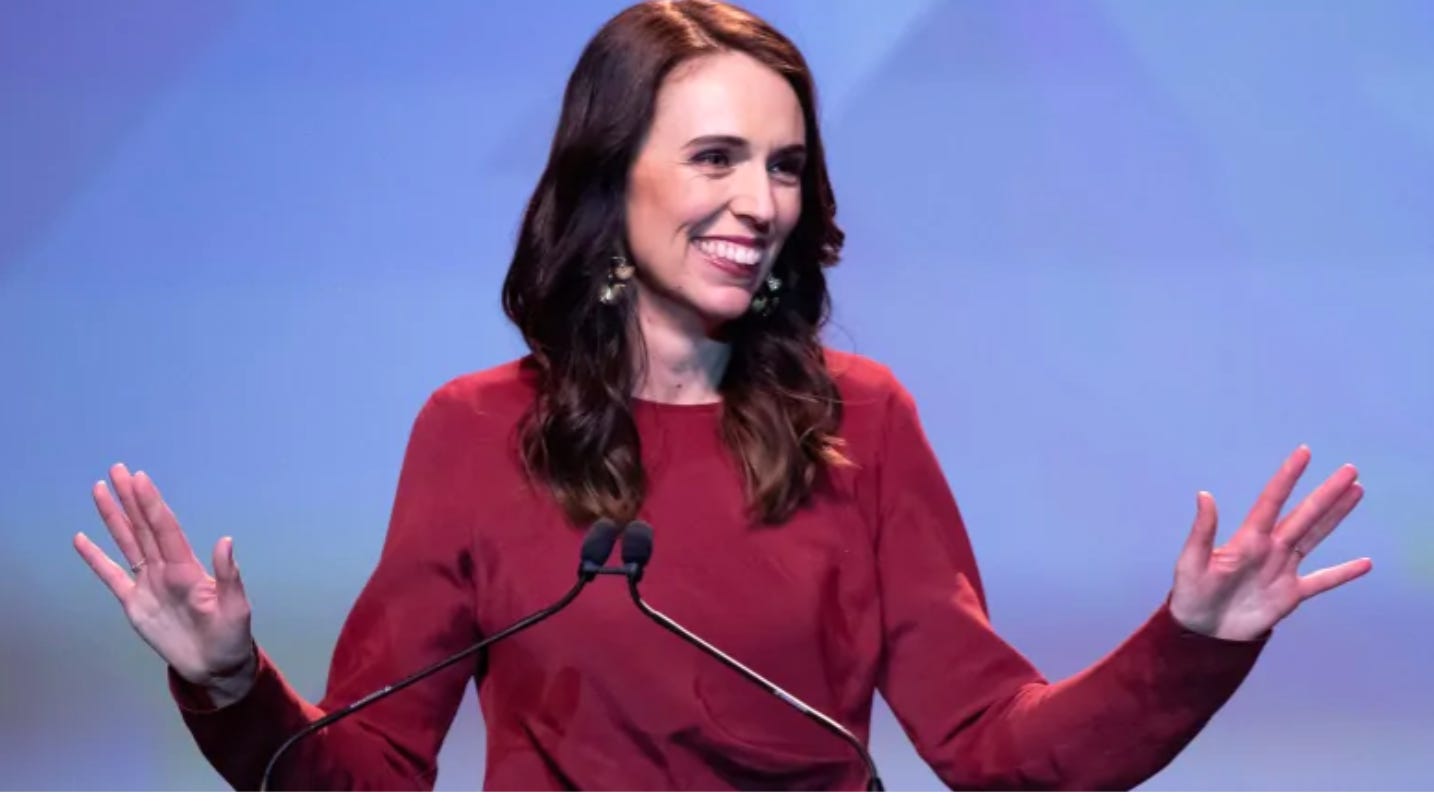 New Zealand Prime Minister Jacinda Ardern gestures as she gives her victory speech to Labour Party members at an event in Auckland on Saturday. (Mark Baker/The Associated Press) via cbc.com
Prime Minister Jacinda Ardern of New Zealand secured a second term this past Saturday in an electoral victory of unprecedented proportions. With most votes counted, 49 percent of the vote was won by Ardern's progressive Labor Party, compared to 27 percent for its biggest rival, the conservative National Party, which is also led by a woman, Judith Collins.
We are living in an increasingly polarized world, a place where, more and more, people have lost the ability to see one another's point of view, I think in this election, New Zealanders have shown that this is not who we are – Prime Minister Jacinda Ardern
Since March Ardern and her team have worked hard to ensure the spread of COVID-19 remained as low as possible. Instead of only attempting to monitor its spread, she closed the borders and outlined an ambitious aim of destroying the spread of the virus altogether. When a new cluster of cases came up in August in Auckland, Ardern quickly enforced a second lockdown and the latest wave faded away. Lately, the only new reports of cases in the country were found in returning travelers who were then put in quarantine. We need more womxn (from various backgrounds) in power – especially in politics. We can get shit done correctly and safely. THE FUTURE IS INTERSECTIONAL!
——————————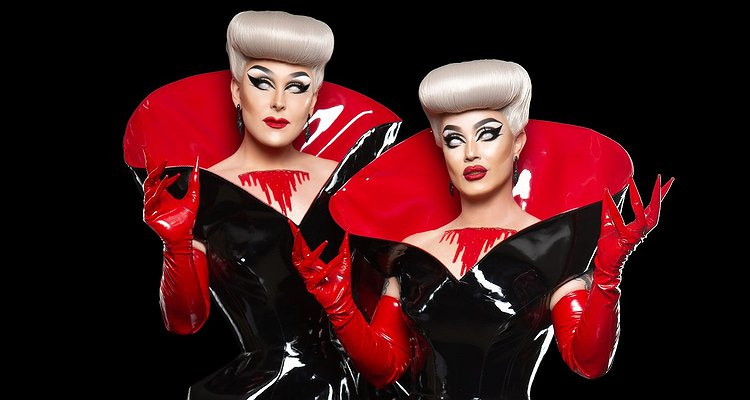 Boulet Brothers via Attitude
It's spooky season! If you're like me and you're always excited for new queer shows well get ready since the Boulet Brothers are back with a new show called Boulet Brothers: Resurrections. Known for their drag competition show Dragula, the Boulet Brothers - Dracmorda and Swanthula - didn't let the pandemic stop them from making a two hour special that will premiere on October 20th (THIS TUESDAY) on Shudder (available in the US, UK, Ireland, Australia, Canada and New Zealand) streaming service.
This project holds a special place in our hearts because it presents drag in a way that audiences haven't seen before – it's very personal, and goes "behind the drag" to see who these characters are as real people under the monster makeup we're used to seeing them in. It shows that these performers are real, queer people who live very interesting lives and who are dealing with struggles that are unique to queer artists dealing with these strange times – Dracmorda
Resurrection sees fan favourites from all three seasons of Dragula return to compete against one another: Frankie Doom, Loris, Kendra Onixx, Dahli, Victoria Elizabeth Black, Saint and Priscilla Chambers (my favourite drag performer). The winner will get a $20,000 cash prize, plus they will be "resurrected" and compete on the upcoming fourth season of Dragula for the chance, once again, to be crowned supermonster.
——————————————
Miriam Batal (she/they) is a completing their fourth-year undergraduate bachelor's degree with a major in World Cinemas and minor in Feminist and Gender studies at the University of Ottawa. They are out and proud queer Lebanese – Canadian, they are abled-bodied, a settler of colour, intersectional feminist, body positivity, sex-positive, pro-sex worker, fully bilingual (French and English) person who lives on Turtle Island (Canada). She currently sits on the uOPride Executive team. 
They are passionate about human rights, social justice and accessible mental health services and treatments. They are tired of cis white heterosexual men running politics and making decisions on their body and sexuality. They would like one day to make a positive change to this heteronormative world. When they are not protesting, or reading on queer theory/literature, Miriam enjoys spending time with their friends, going to the museum, attending drag shows, queer art exhibit, cinema and the theatre (pre-pandemic nonetheless) and video games. 
They firmly believe that with education whether it be in academia or through lived experiences and conversation we are able to defeat ignorance, the patriarchy, colonialism and injustices.