Discover more from FEMINIST GIANT
Global feminist resistance to patriarchal fuckery
Global Roundup: Feminist and queer news from Lebanon, Guatemala, Somalia, Malaysia and Pakistan
Compiled and written by Samiha Hossain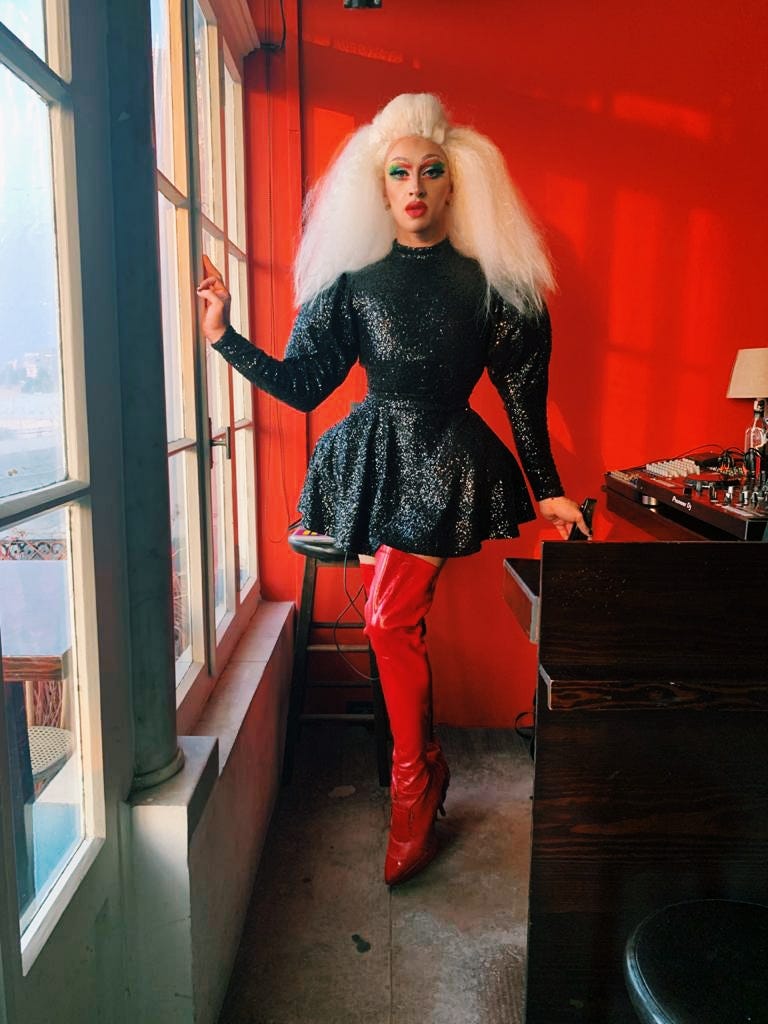 Emma Gration, a 25-year-old drag queen, is considering a move from Beirut. (Courtesy of Emma Gration)] via VICE
In August, 2,750 tons of ammonium nitrate exploded in Beirut's port, leaving over 300,000 people homeless. The blast along with the compounding effects of the economic crisis and COVID-19 has disproportionately affected the queer community in Lebanon and now many members are trying to leave the country.
Queer people in Lebanon were already vulnerable and now also face abusive households, a lack of support networks, the shuttering of many queer-friendly places, and an inability to afford psychological support. A recent survey of Lebanon's queer community found that 81% felt mentally unstable, 52% said they needed psychological support, and 33% need food aid.
Ironically, every single development that has happened in Lebanon … [came from] the mobilization efforts of queer people. It did not come from well-established institutions, it came from the people who fought on the periphery - Ayyad Al Masri, LGBTQ activist in Beirut
For many, the government and private organizations have not been a reliable source of support. The queer community has had to rely on its own efforts to collect and distribut funds for those in need. For example, 31-year-old drag queen Anya Kneez and her friends have raised $45,000 for 80 members of the LGBTQ community,
Despite loving the country and wanting to fight for change, many Lebanese LGBTQ people are disillusioned and yearn for stability and many now want to leave. In a world where queer people must fight for their survival daily, it is understandable why many would want to leave a situation that exacerbates already existing challenges. In fact, I think it is an act of resistance for queer people to prioritize their wellbeing and move away from harmful environments. The challenge remains though: what happens to those who cannot find any way to leave? Everyone deserves to lead a dignified life free of discrimination and oppression without having to leave.
--------------------------------------------------------------------------------------------------
Healthcare workers at the Roosevelt Hospital in Guatemala City and around the country have been speaking out about their poor working conditions [David Toro/Al Jazeera]
Patty Chavez is a nurse at a regional hospital in the Indigenous highlands of Guatemala. She contracted COVID-19 from her job and was fired after protesting against the hospital's response to the virus - a reflection of the country's lack of labour rights for public health care workers. COVID-19 has only exacerbated these issues.
Healthcare workers in Guatemala are concerned about poor working conditions, unpaid salaries and the repercussions they face when they organize and protest against how their workplace has handled the virus. For example, when security workers at the Roosevelt Hospital speak out about their conditions, they are punished with tasks that fall outside of their regular duties such as transporting cadavers.
A worker who stands up and speaks out is the worker who faces retaliation. They are a worker who is branded a subversive. They are branded a socialist, a communist. It is a terrible situation here - Daniel Reyes, Office of the Human Rights Ombudsman Workers' Rights Unit
The government has said 44 health workers have died from COVID-19 as of September 25, but Carlos Noe Santos, general secretary of the San Juan de Dios General Hospital Workers Union, said the total is nearly 10 times higher across the public health sector. Other issues workers face include lack of protective equipment, precarious contracts and no health care.
The fact that women comprise the majority of healthcare workers is a reflection of the intersection of capitalism and patriarchal fuckery. The women are fighting back despite threats to their jobs. It is ridiculous that amid a global pandemic that so many essential workers - especially frontline health care workers - are having to choose between their health and some semblance of financial stability.
--------------------------------------------------------------------------------------------------

Somali parliament members raise up their hands to approve the appointment of Somalia's new prime minister Mohamed Hussein Roble, in Mogadishu, Somalia September 23, 2020. REUTERS/Feisal Omar
In Somalia, women's rights groups, prominent businesswomen and female politicians have been pushing their country's parliament to pass a bill reserving 30% of seats for women in next year's general election. Currently, women occupy 24% of the 329 seats in Somalia's lower and upper houses of parliament - a 14% increase from the previous election.
Although the bill was approved by the lower house in June, it is yet to be tabled before the upper house for approval. Women are insistent that the legislation is important because they do not want to lose the seats that they have. The 30% quota declaration currently has 135 signatories including Chair of the National Independent Electoral Commission Halima Ismail Ibrahim and Somalia's 79 female parliamentarians.
I'm keen to have a seat in parliament. But I have the fear in my mind that local traditional, regional leaders in my clan wouldn't consider me to represent my community, even though I want to serve my nation - Zahro Yusuf, aspiring to run as a candidate in Somalia's capital Mogadishu
Over 100 countries have adopted the women's quota system and it has led to increased women's participation in the political process. Somali women believe that "a stronger voice at the top would have a trickle-down effect, helping women at the grassroots level fight abuse, discrimination and inequality" and help combat sexism.
--------------------------------------------------------------------------------------------------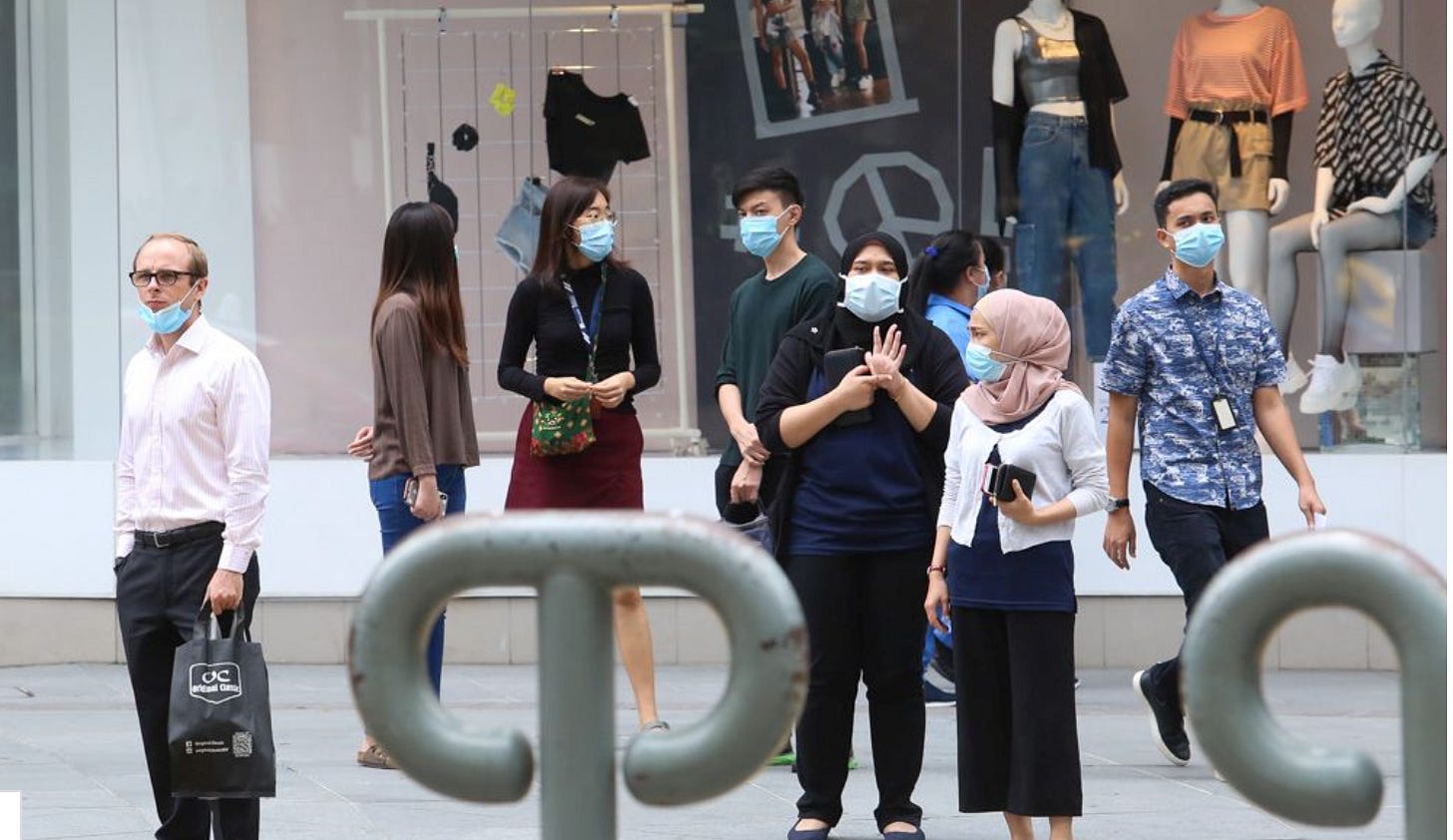 Office workers are pictured during lunchtime in Kuala Lumpur June 5, 2020. — Picture by Choo Choy May via Malay Mail
A study on workplace gender discrimination in Malaysia found that women continue to face significant discrimination, including inquiries by the majority of employers about women's marital status or their plans to start a family before considering them for a position or promotion.
Of the women surveyed, 56% said they have experienced some form of workplace gender discrimination. Of those, 47% were asked about their marital status or their plans to start a family and were overlooked for promotions despite being the better candidate. Moreover, many women were asked to do more than their male colleagues, many experienced racial or religious discrimination during the hiring process, and many women with disabilities faced demeaning comments.
The majority of women have also experienced sexual harassment at the workplace. Currently, Employment Act 1955 requires employers to look into a sexual harassment complaint within 30 days. The Human Resources Ministry had proposed that employers be required to also have a sexual harassment policy and that the government enact an independent Sexual Harassment Act which would cover interns, volunteers, and clients and have a more comprehensive definition of sexual harassment.
It is important that women feel safe and heard in their places of work. To that end, women must lead decision-making and policy. Survivors must also not be burdened or further traumatized in the complaint process for sexual harassment.
--------------------------------------------------------------------------------------------------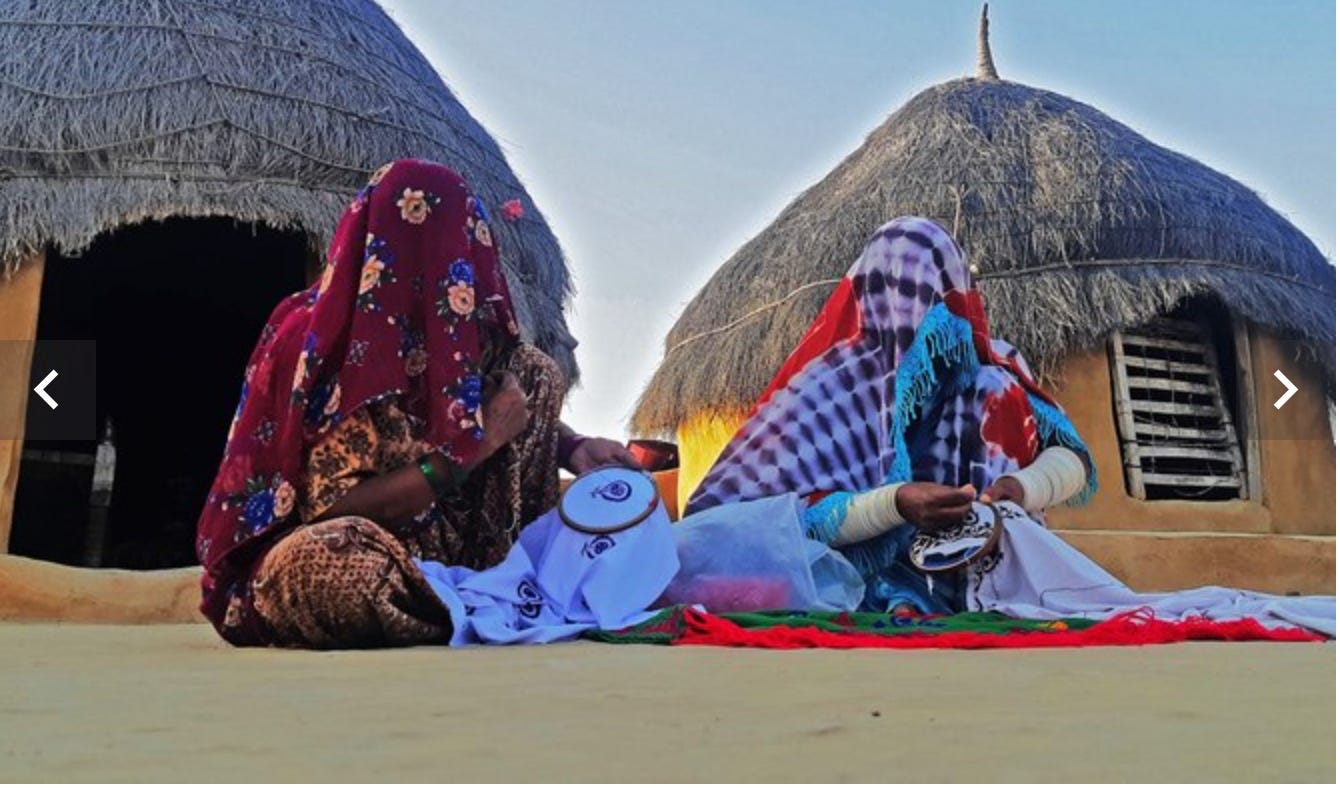 Craftswomen stitch embroidery work in Khooh Kapni village in Achro Thar desert near Khipro, Sanghar district, Sindh province, Pakistan, on October 26, 2020. (AN photo by Zulfiqar Kunbhar)
In Pakistan's Achro Thar desert, many local women have gained financial independence through their embroidery work. These women create intricate and vividly coloured designs through their threadwork that is sought out by royals in the Middle East. Achro has many foreign visitors who come to hunt in the winter, including members of the royal families of the United Arab Emirates. Embroidered shawls and rugs are popular souvenirs and gift items they take back home.
This Diwali festival in mid-November, I have planned shopping for my family from my embroidery work savings - Naaji Meghwar, a middle-aged artisan
This source of income allows women to make decisions about how money is spent and to be independent of male family members. However, because their craft is unregulated and undocumented, it is unclear whether women are fairly compensated for their work and how much of that work goes to Europe, the Middle East and the US. Many women express a desire for the government to intervene in removing middlemen and ensuring fair pay.
The women in Achro are resourceful and evidently work hard to monetize their talents and use it to support themselves and their families. It is crucial that the government supports these women, which would in turn boost gender equity in Pakistan - a large part of which is women's financial independence and security.
——————————————————————————————————————
Samiha Hossain (she/her) is a student at the University of Ottawa. She also works with survivors of sexual violence in her community from an anti-oppressive and trauma-informed perspective. A lot of her time is spent learning about and critically engaging with intersectional feminism, transformative justice and disability justice.
Samiha firmly believes in the power of connecting with people and listening to their stories to create solidarity and heal as a community. She refuses to let anyone thwart her imagination when it comes to envisioning a radically different future full of care webs, nurturance and collective liberation.