Discover more from FEMINIST GIANT
Global feminist resistance to patriarchal fuckery
Global Roundup: Fighting for abortion rights, deaf students, trans people, and against fatphobia
Compiled and written by Miriam Batal

Protests in Warsaw in 2018 against attempts to tighten up the abortion law in Poland. Photograph: Kasia Strek via Guardian
SAFE ABORTIONS SHOULD BE ACCESSIBLE TO EVERY WOMXN. THIS SHOULDN'T BE UP FOR DEBATE! NO MEN, POLITICIAN, RELIGION, COURT, POLICE, MILITARY OR WHATEVER SHOULD HAVE A SAY IN THIS! FUCK!
A court ruling in Poland on Thursday imposed a near-total ban on abortions. Police used pepper spray against those protesting against the changes and women's rights activists said on Monday they are planning more protests, despite pandemic restrictions.
Polish photojournalist Kasia Strek, has covered the past few years of debate, protest and activism over Poland's restrictive abortion laws. Her photographs and stories convey the tenacity and the price of activism.
Poland, where the Catholic Church is incredibly strong and the right-wing social conservatives are in government, has some of Europe's most severe abortion laws, but one thing has seemed apparent in recent years: efforts to tighten the regulations will always be met with widespread uproar.
There are more and more people who want it liberalised, and only a tiny percentage want it restricted further." – Karolina Więckiewicz, a pro-choice activist who has been part of a project to fund Polish women who need to travel abroad to receive abortions.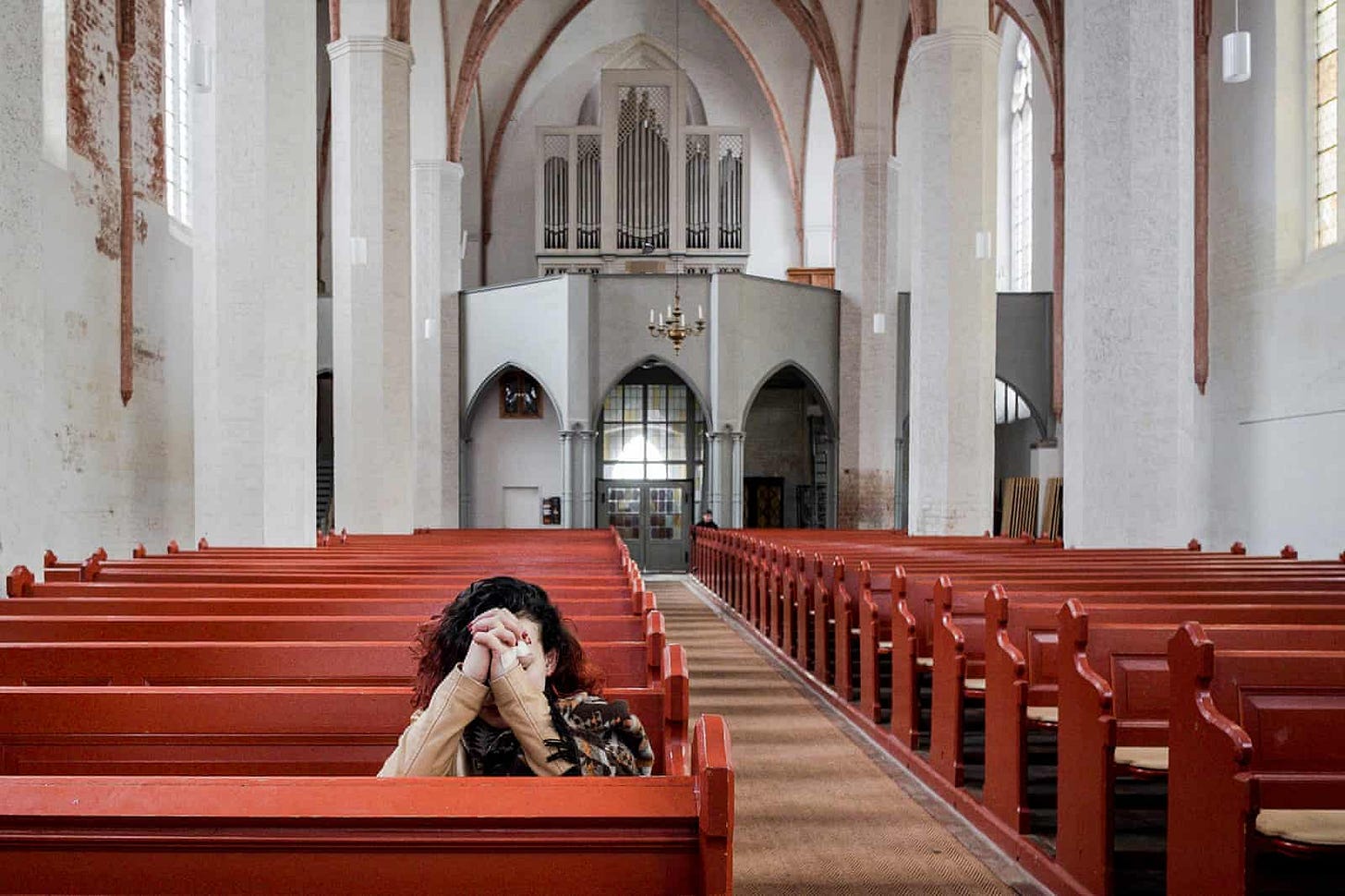 Iza, 23, was drugged and raped during a party in her village. She did not remember anything and a month and a half later found out she was pregnant. Despite her mother's persuasions, she was determined not to keep the child. She wanted a different life for herself. She did not make an appointment but just arrived at the clinic hoping to find a solution. Straight after the abortion procedure she went to pray in a nearby church in Prenzlau, Germany, March 2017.
Womxns are fighting for the right to choose. They are not SILENT! They are protesting and continuously fighting for the right to a safe abortion. By doing so, they hope Poland will finally embark on a path close to other Catholic nations, such as Spain and Ireland, where culture has become more modern, and over the years, stringent abortion regulations have been progressively loosened.
—————————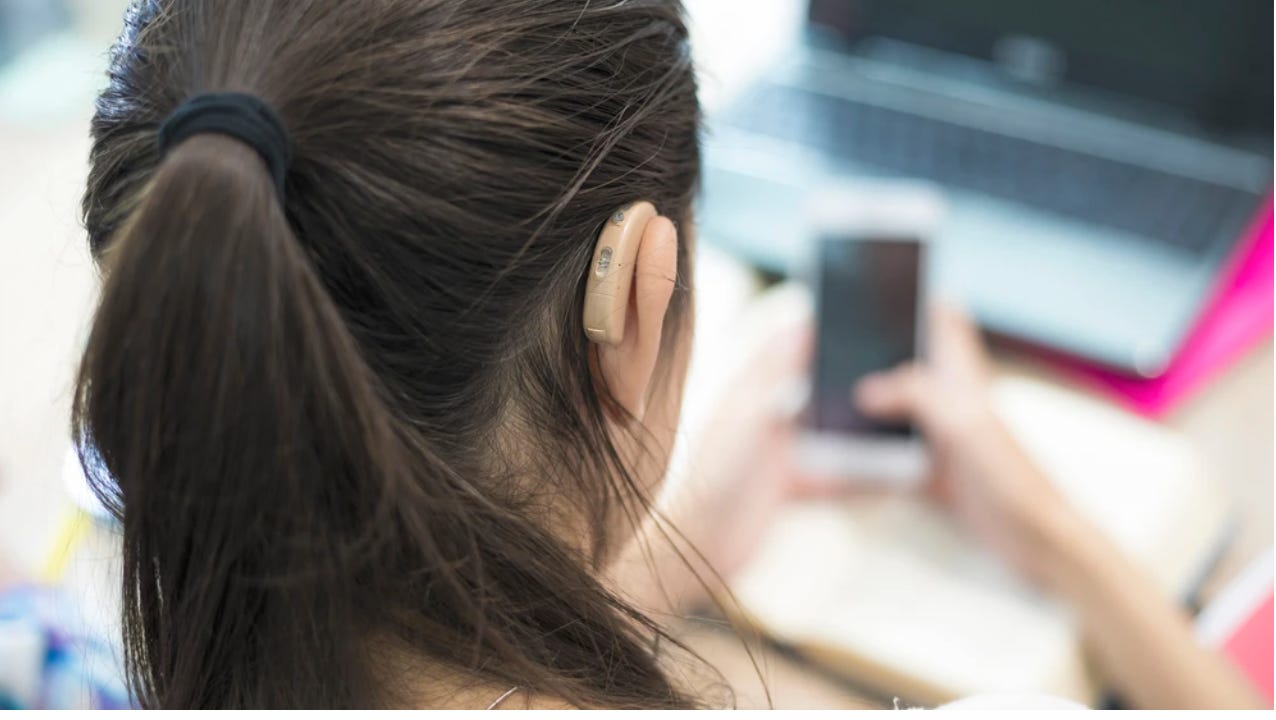 Photo Getty Images via Vice
Many schools around the world switched from in-person classes to remote learning via video in March, due to the COVID19 pandemic. For many able-bodied folks, the only issue we might run into is poor internet connection. But for disabled students, remote learning has been more challenging. Students with hearing difficulties struggle with weak sound quality and unreliable captions. You would think that since the switch to remote learning, universities had enough time to better cater to students with disabilities. That has not been the case.
At first, it was forgivable…We had all been thrown into something so suddenly that the university didn't have time to prepare.We had all been thrown into something so suddenly that the university didn't have time to prepare. But it's upsetting that concerns for disabled students weren't included in discussions over the summer when the university began preparing for online learning – Maddie, a biology undergraduate from the University of Manchester
To make sure everyone succeeds, we must ensure that EVERYONE has the proper tools to do so. We are almost at the end of the year and yet our technology is not adapted for EVERYBODY. 
Students who are deaf and hard-of-hearing deserve better. Instead they struggle to obtain sufficient university resources and many now feel let down by their schools. WE NEED TO MAKE EDUCATION ACCESSIBLE FOR EVERYONE! 
———————————-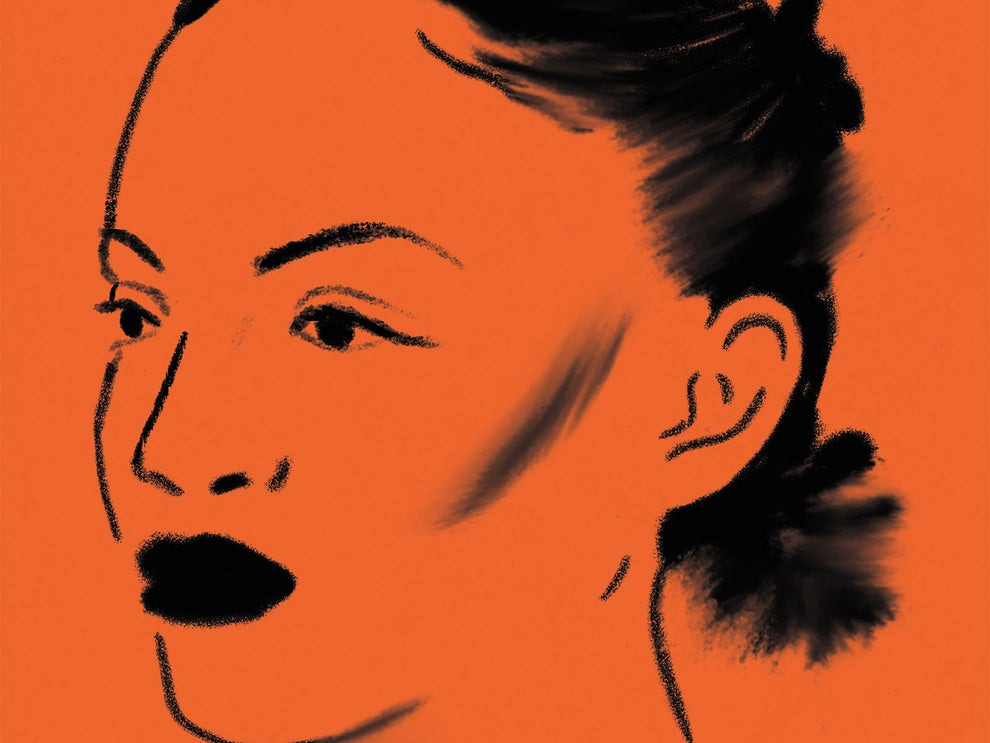 Hamad's book features conversations with scholars, journalists, humanitarian employees and other professional women of colour via Independent.co.uk
In her book White Tears/Brown Scars, author Ruby Hamad takes a closer look at how the performance of victimhood by white women upholds white patriarchy, from slavery to colonialism and, of course, to the election of Donald Trump. Hamad who lives in Australia, also adds a global viewpoint to this "maternal colonialism."
It is true to say white women were subordinated in settler-colonial society…It is not true to say they were bystanders to the colonial enterprise, and it is certainly not accurate to imply they were victims of comparable standing to the colonised populations - Ruby Hamad
Hamad traces, in both public and personal life, the progression of the white damsel in distress stereotype—a politically wielded innocence—to the damsel in defence: the exponential acceleration in defensiveness as white supremacy is challenged.
Recognizing the ways that white womanhood upholds white supremacy, Hamad argues that the feminist movement will never be equal unless it acknowledges the complexity of experience of women of colour. In her review of the book, Rosa Boshier calls Hamad's book "a stunning and thorough look at white womanhood that should be required reading for anyone who claims to be an intersectional feminist."
Give this book a read and please support your local bookstore and NOT fucking Amazon.  
——————————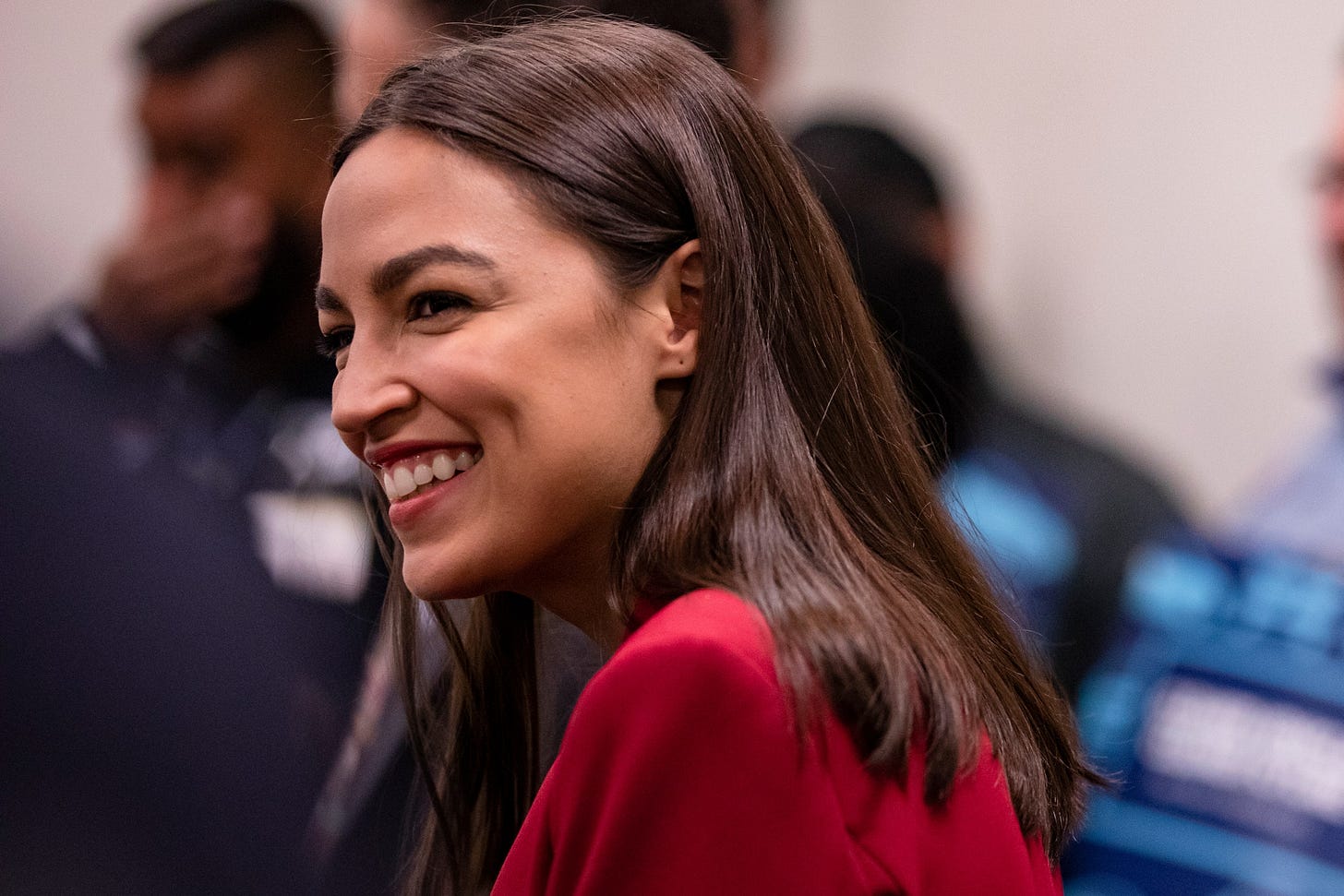 Samuel Corum/Getty Images via them.com
Before I start this blurb, I would like to say that Democratic congresswoman Alexandria Ocasio-Cortez (AOC) is a fucking badass and I would like to meet her one day because my political nerd side would just freak the fuck out (positively of course). She is fucking amazing and people who think she's less than that can step on a fucking Lego! Anyhow… 
Last Tuesday AOC gave a great (and well deserved) shout out to the trans community during a Twitch livestream. More than 700,000 viewers watched the stream, which was the first one by AOC, making it one of the most watched Twitch streams in history – how about those numbers!?! 
AOC greeted fellow player Harry Brewis (aka Hbomberguy) after a rousing game of Among Us, a multiplayer game set on an alien spacecraft that has proved popular after quarantine, by shouting out: "Trans rights!" 
——————————-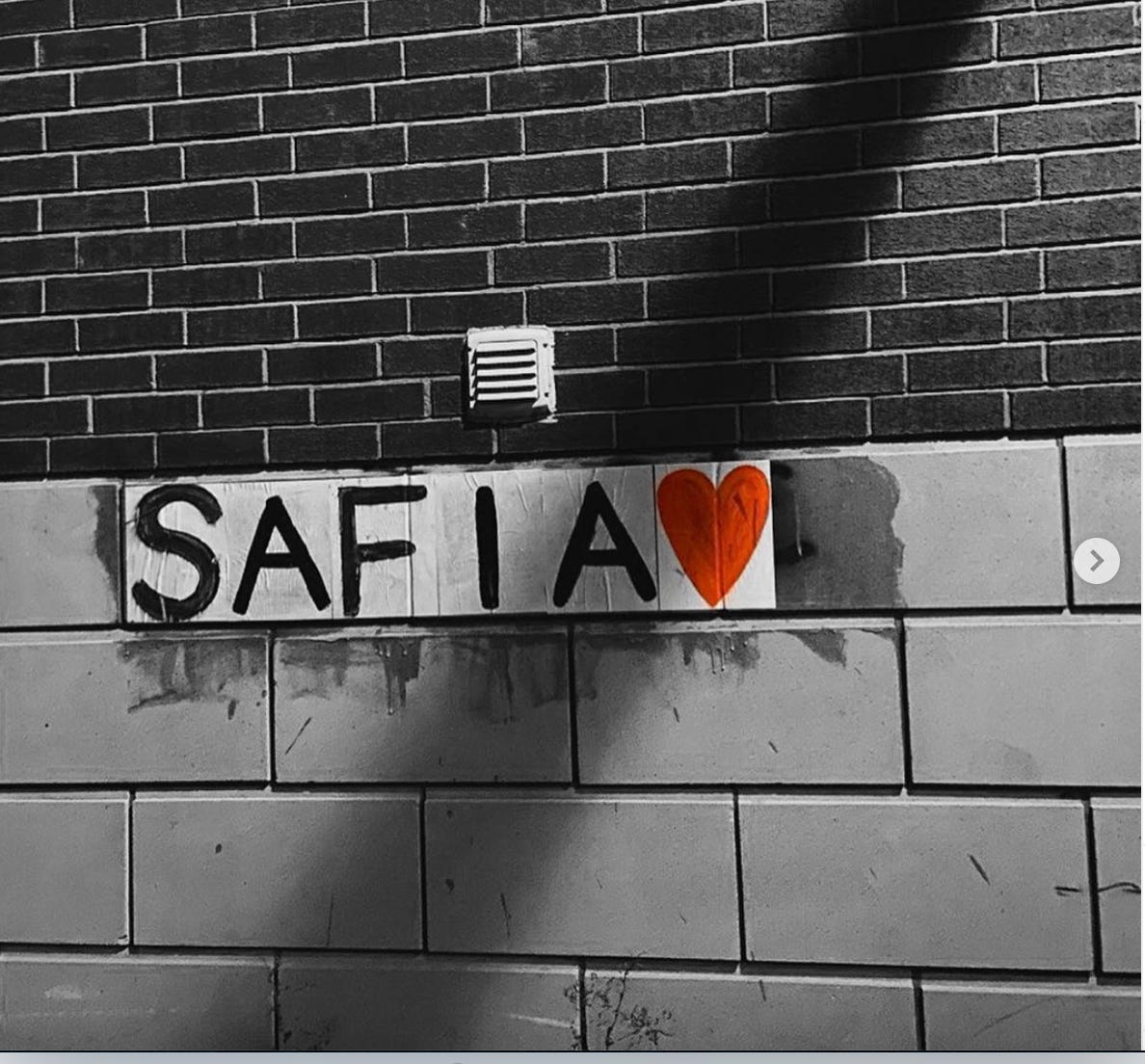 These Instagram posts are in French. 
Safia Nolin is an Algerian folk-pop singer-songwriter from Quebec. I had the honour of meeting her after her concert in Gatineau in April 2019. She was beyond the most down to earth artist I have ever met, we talked for a few minutes, she was dressed in comfortable clothing and did not smell. I am saying this because Safia isn't your "traditional" pop singer – she's not in full glam, her hair is messy, and when I met her she was wearing an oversized sweater and sweatpants. Folks in the media have been calling her "fat", "smelly", "disgusting" and they tend to make fun of her sexuality - just because she doesn't fit in with society's standards of what a female pop singer should be. 
Last week, graffiti with degrading profanities towards Safia appeared throughout Montreal. It was fat phobic / putophobes (slut shaming translated from French to English). Nolin took to her Instagram story to explain the pain and trauma she felt after hearing these cruel comments. To show solidarity, Collages féminicidesMontréal, took to the streets and repainted the graffiti with positive messages for Safia. 
For the first post, Safia with a red heart is painted over the original graffiti. The caption of the photo "Support for @safianolin who has again suffered a wave of harassment. Several insulting graffiti against her were seen in Montreal, fortunately, in a few hours most of it was covered or removed." (Translated from French to English) 
The second post has Safia Nolin and then "you're hot" (Translated from French to English). With a caption "Safia Nolin is a queen and we support her."  (Translated from French to English.)
Collages féminicidesMontréal is a group of women, non-binary and trans people, whose activism includes denouncing the inaction of governments in the face of domestic violence.
—————————
Miriam Batal (she/they) is a completing their fourth-year undergraduate bachelor's degree with a major in World Cinemas and minor in Feminist and Gender studies at the University of Ottawa. They are out and proud queer Lebanese – Canadian, they are abled-bodied, a settler of colour, intersectional feminist, body positivity, sex-positive, pro-sex worker, fully bilingual (French and English) person who lives on Turtle Island (Canada). She currently sits on the uOPride Executive team. 
They are passionate about human rights, social justice and accessible mental health services and treatments. They are tired of cis white heterosexual men running politics and making decisions on their body and sexuality. They would like one day to make a positive change to this heteronormative world. When they are not protesting, or reading on queer theory/literature, Miriam enjoys spending time with their friends, going to the museum, attending drag shows, queer art exhibit, cinema and the theatre (pre-pandemic nonetheless) and video games. 
They firmly believe that with education whether it be in academia or through lived experiences and conversation we are able to defeat ignorance, the patriarchy, colonialism and injustices.