Discover more from FEMINIST GIANT
Global feminist resistance to patriarchal fuckery
Global Roundup: Marching for feminism in Pakistan, advocating for criminalized women in Canada, highlighting Ivorian designers
Compiled and written by Lauren MacDonald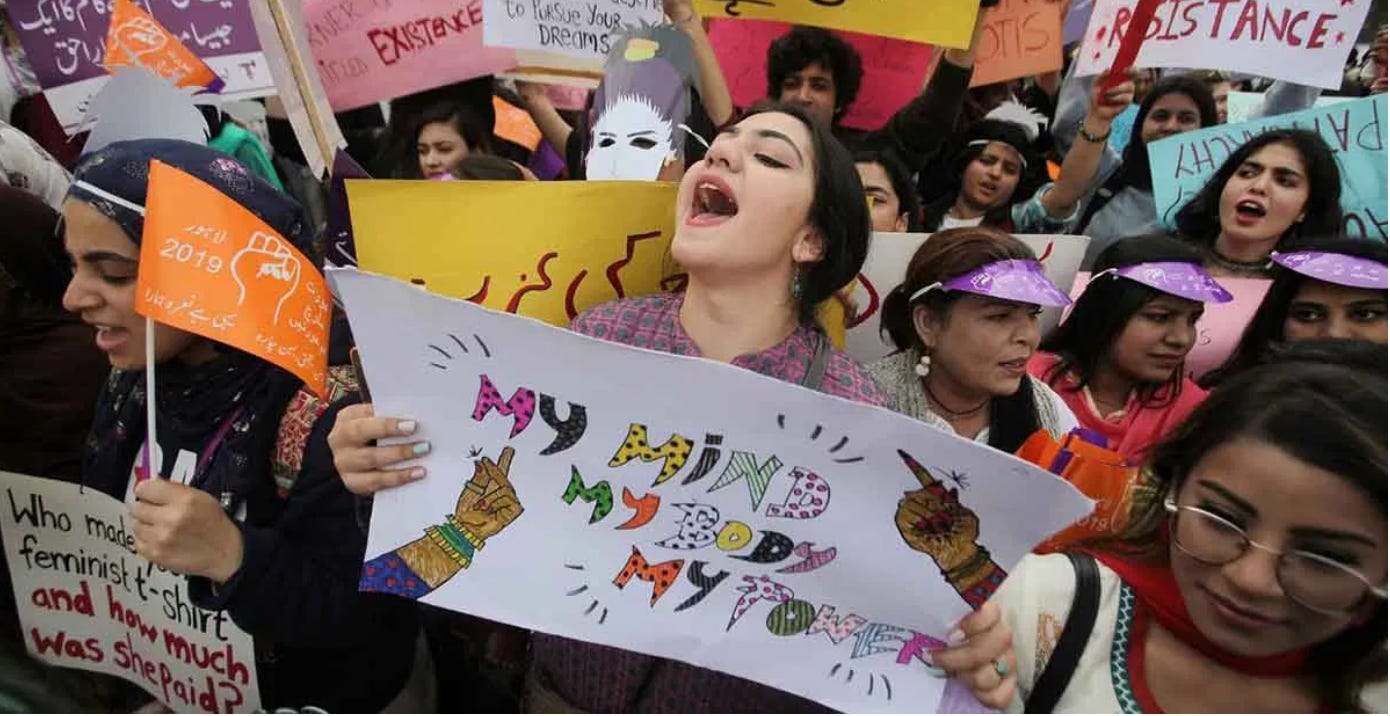 Aurat March photo by Rahat Dar.
In Pakistan, women are showing the world how they are fighting the patriarchy. Starting in 2018, to coincide with International Women's Day on March 8, the Aurat March (Women's March), takes place in cities across the country. It has become a focal point of intersectional feminist demands. It has become known for its bold slogans and placards that challenge respectability politics and patriarchal notions of civility.
This is a changing Pakistan, and that change is spearheaded by Pakistani women. You've seen the kind of tabdeeli [change] that has been brought by men over the past 70 years. This movement for women's rights won't just limit itself to women, it will liberate the entire society - Farzana Bari, senior activist and former director of the Gender Studies Department at Quaid-e-Azam University.
The image of the "ideal" Pakistani women has been created by the patriarchal state. The Aurat March represents a revived liberation movement that centres intersectionality while challenging societal norms.
The march is revolutionary, Vidhi Budna writes, because in "a country where women's participation in elections is among the worst, where their word is half the credit to a man's in a court, women are defying tear gas, batons and lathis hurled at them and still trotting their way to keep the Aurat March going. It might be really small compared to women protest marches around the world, but the struggles and the sheer will make it[s] impact ten times louder."
—————————-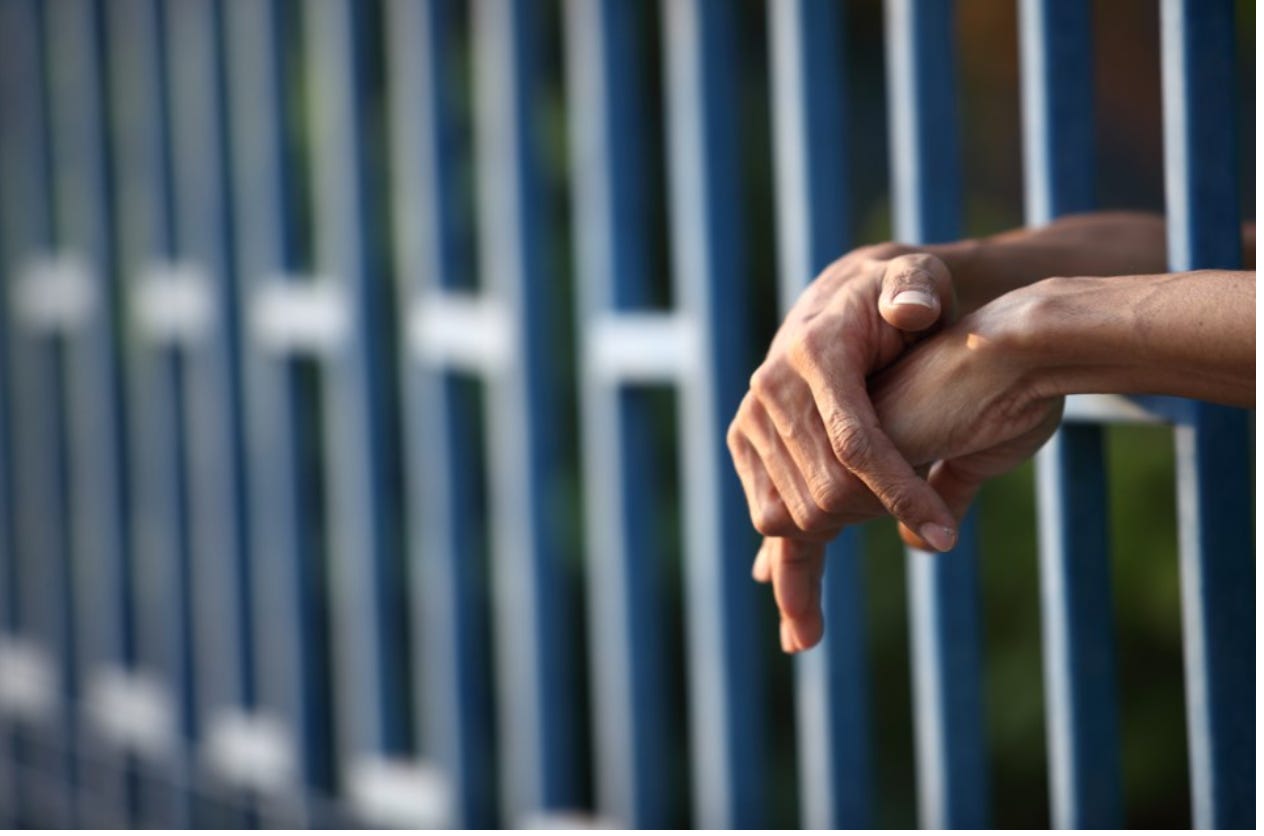 Stock image via collingwoodtoday.com
The COVID19 pandemic has exacerbated existing inequalities and has been especially harsh on marginalized communities. That is clear in the case of criminalized women. Prison abolitionists, who have long documented the racism and injustices that are foundational to incarceration, are warning that the pandemic is making things much worse.
The pandemic has worsened conditions inside prisons and the new restrictions allow for less accountability and more isolation than prison abolitionists have seen in decades.
The system is clearly already broken, creating a revolving door that holds empty promises to rehabilitation but which just sends criminalized people right back to the hands of the system. This article, written about criminalized women in Canada, exposes the clear systemic racism.
Indigenous and Black women are imprisoned in shocking numbers. Canada locks up nearly 40 per cent more women now than a decade ago, in lockstep with cuts to social services nationwide and over-policing of racialized communities. Between 2002 and 2012, the number of Indigenous women in federal custody doubled.
Health and safety measures to protect from COVID-19 are minimal, leading to hunger strikes by prisoners. As the article concludes, "challenges with safely detaining people during a pandemic should never be met with escalation of security, but rather with a critical examination of whether incarceration is acceptable at all."
—————————-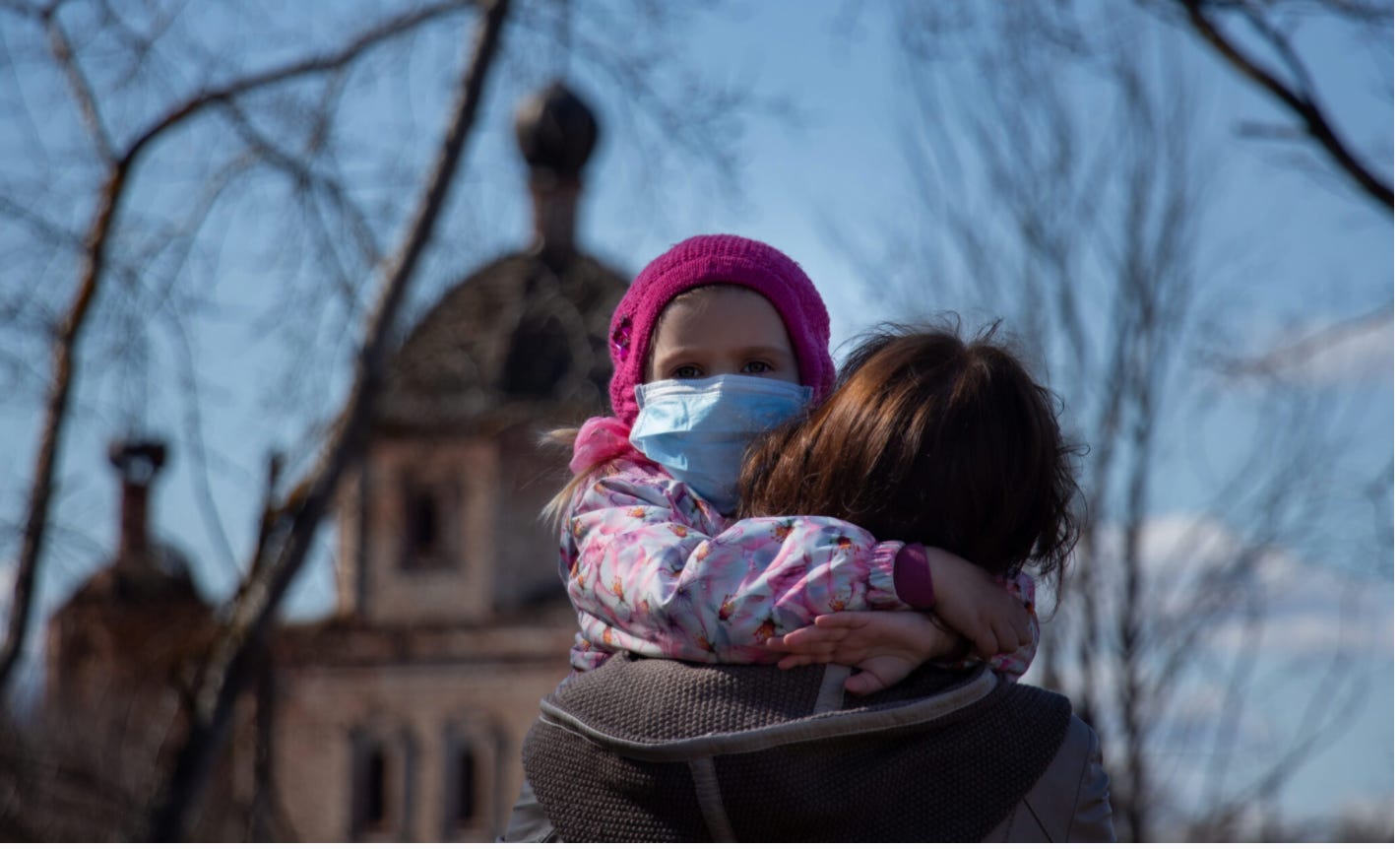 Image via creative commons via Ms Magazine
As more information and data have become available about the economic and social effects of the COVID-19 pandemic, it has become quite clear that women are being affected at a disproportionate rate. Women are losing jobs at rates far worse than men, and experts are predicting a wave of divorces to come.
The combination of the two leads to potential economic disaster for many women. The pandemic is undoing decades of progress. In the USA in the 1970s, a major theme of the feminist movement was advocating for divorced and unmarried women. Although it may seem like there is no need for that fight anymore due to the increased economic autonomy of women, this is far from true, as the impact of the pandemic has shown.
Divorced and never-married women must make common cause and demand public policies—from universal childcare to Social Security credits for caregiving labor in the home—that recognize care work as the valuable and essential labor it is.
—————————

To truly challenge and smash the patriarchy, the feminist movement must centre the voices of women of colour, trans women, disabled women, and any other marginalized women that get left behind by neoliberal feminism. In this opinion essay, Sydney Lewis explains the Women's March has been "criticized for catering to white women and using women of color as tokens of diversity," and that such criticism "is a symptom of a greater issue within the feminist movement: neoliberal feminism."
Neoliberal feminism addresses that women face systemic inequalities, but calls on self-determination and independence as a solution. While women should be encouraged and allowed to be entrepreneurs of their own lives, it's impossible to separate feminism from neoliberal economics.
Lewis argues that de-centering cisgender white women from feminist spaces is the only way to make adequate progressive change. She explains why, despite claims to be inclusive, the Women's Centre on the campus of her university - University of Missouri - is being exclusionary to transgender women and non-binary people. For example, it uses the term "herstory," which assumes that all women and people within the feminist movement use she/her pronouns, and when it annually performs the play "The Vagina Monologues," which fails to acknowledge that not all women have vaginas.
These small discrepancies can easily turn a well-intended feminist space into a space where not everyone feels welcome…There is no way for feminism to move forward without women of color, trans women, non-binary people, queer women and women with disabilities centered in the movement.
———————————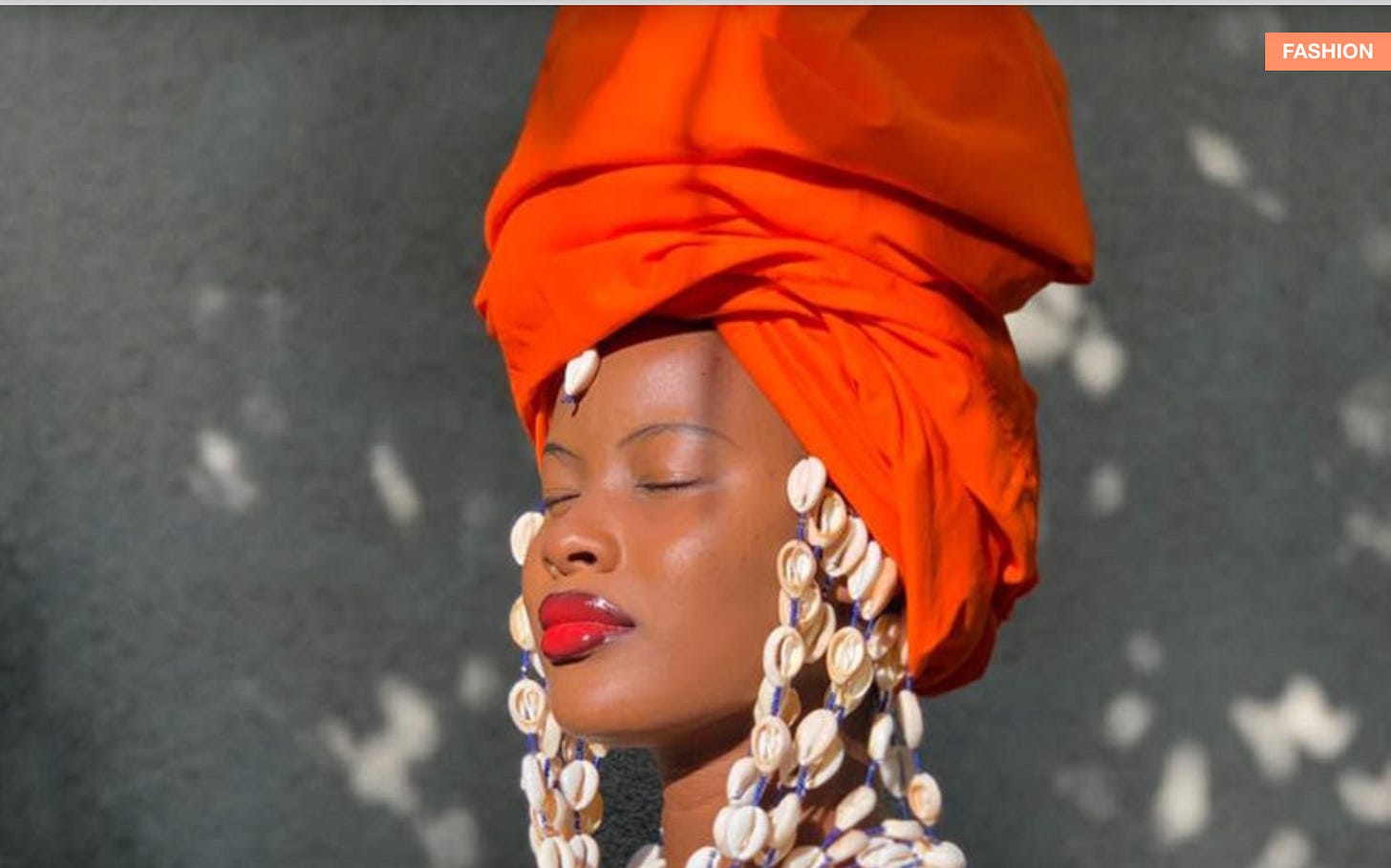 Photo credit: Lafalaise Dion
With the help of Queen B, the spotlight is shining on young Ivorian fashion designers. Lafalaise Dionand and Loza Maléombho are among those who have gained global attention in the wake of Beyoncé's musical film, 'Black Is King', on Disney +. The film was not the first time they have collaborated with Beyoncé.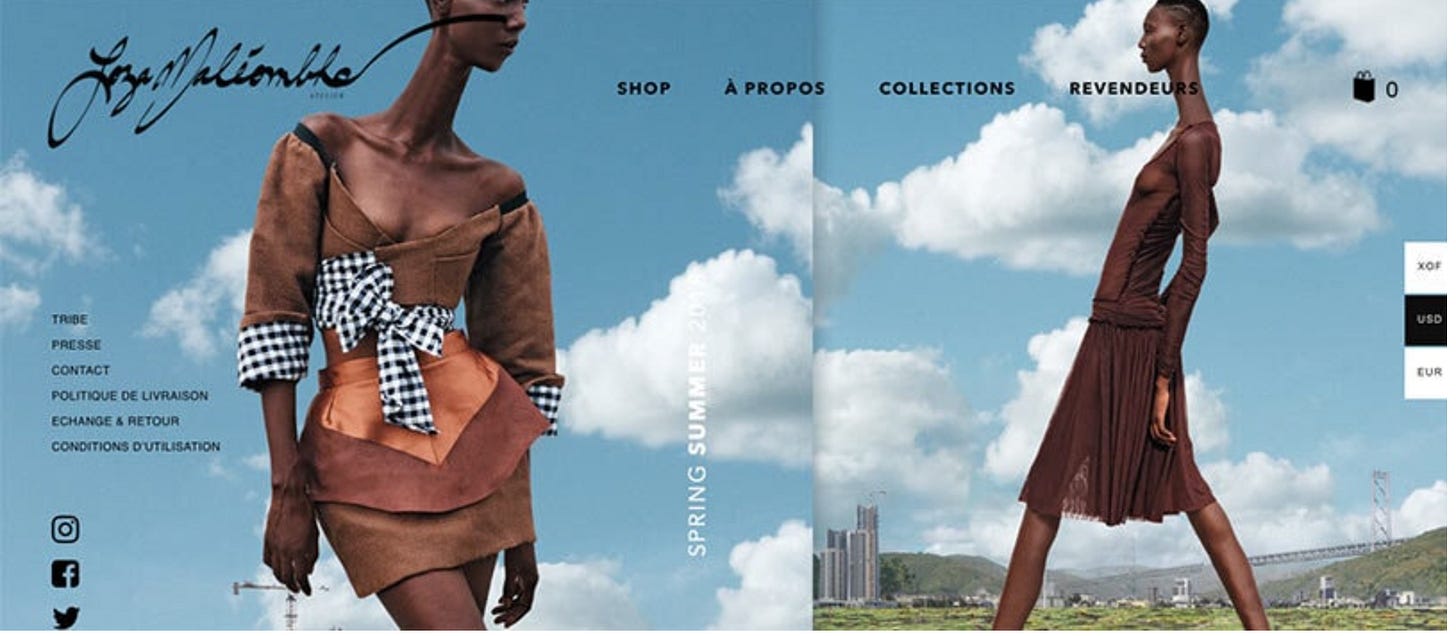 Loza Maléombho website screenshot
International brands are increasingly taking notice of the Ivorian art scene, including the creations of those two designers and artist Laetitia Ky, who are profiled in this article. .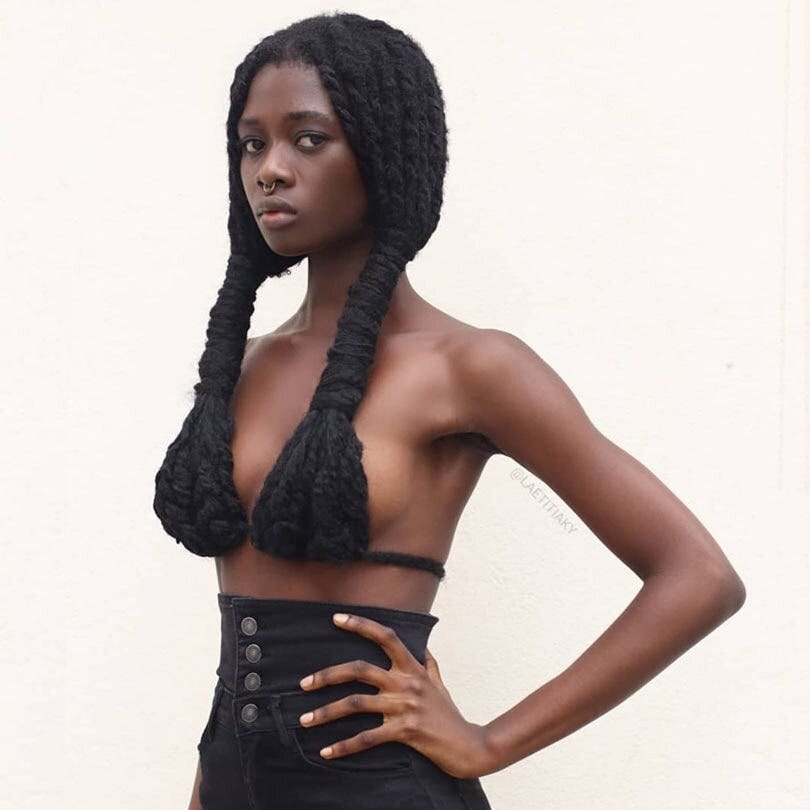 Facebook Laetitia Ky
Lafalaise Dion became known in 2018 thanks to her creations promoting cowries and African spirituality, Loza Maléombho relies on local fabrics to enhance women's style, and Laetitia Ky creates sculptures from her braided hair and holds a large social media following.
————————
Lauren MacDonald is a third-year student at the University of Ottawa studying International Development and Globalization with a minor in Women's Studies and a settler on traditional Mi'kmaq land. Looking to pursue a career in urban planning/community development, she is interested in gaining as much feminist knowledge as possible in her academics to help build more healthy and equitable communities in the future. She is delighted at the opportunity to shed light on everything feminism around the globe through FEMINIST GIANT!