Discover more from FEMINIST GIANT
Global feminist resistance to patriarchal fuckery
Global Roundup: #MeToo in Iran, gendering wardrobes, sex workers push back at Ontario shutdown, let girls run the social media world!
Compiled and written by Miriam Batal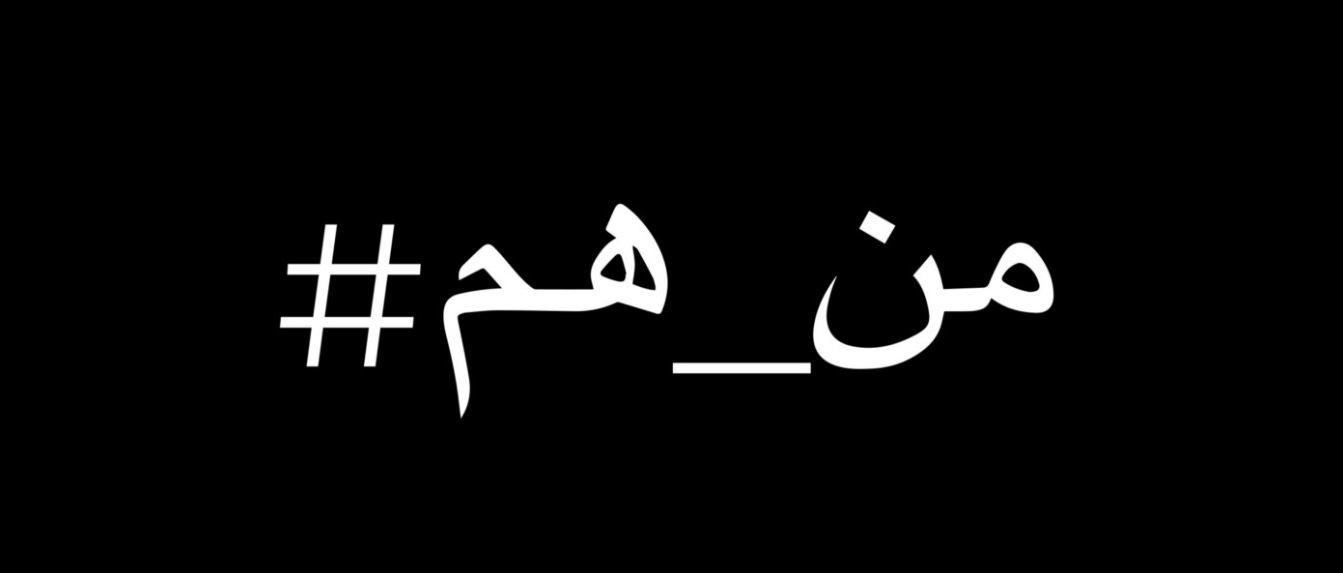 #من_هم. (Man Ham or "me too." in Farsi)
CW (content warning): This article contains sexual assault, rape, sexual violence and victim blaming. This can be upsetting or triggering since folks might have directly or indirectly been affected. If ever you feel the need to reach out, please do and know that you are strong. 
The "Me Too" movement continues to spread globally. In Iran, women have been using #من_هم. (Man Ham or "me too.") to break years of silence on sexual assault and violence. They have forced a long overdue discussion about what remains a taboo issue in the Islamic Republic. The years and years that these women have suffered in silence it's about time! 
Black feminist activist Tarana Burke began using the phrase "Me Too" in 2006 on her Myspace to show solidarity for young Black and women of color who have been sexually abused or assaulted. Fast forward to 2017, actress Alyssa Milano used #metoo in a tweet, asking folks who had been sexually harassed or assaulted to reply using the hashtag and people around the world used the hashtag to share their experiences. Milano credited Burke for coining the term and it is important to give that credit where it is due because Black and women of colour's activism is too often forgotten or erased.
———————————-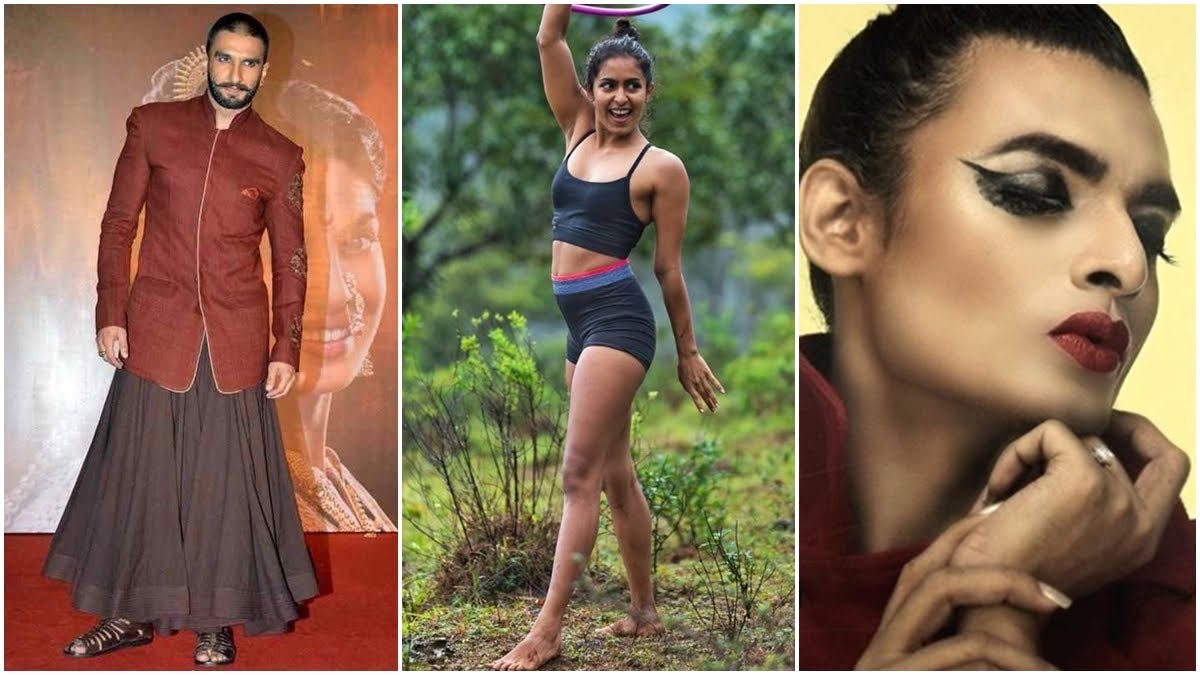 Image via Feminism in India
It should be no surprise that gender politics surrounding clothing is a major factor in this cisnormative and heteronormative society we live in. In an article for Feminism in India, Aastha Tiwari deconstructs the gender politics behind clothes. It is an established custom to basically genderize all that happens (cough cough, fucking gender reveal parties). The only device by which the capitalist system retains its sustenance is to attribute a gender to everything and all.
Clothing is among the most evident signifiers of the regressive gender binaries imposed on a population, in addition to other aspects such as class, caste and even religion. -   Aastha Tiwari
Quick story from me here, I used to work at this clothing/construction retail store. At this store I bought more clothing from the men's section than I did from the women's section. One day I asked my boss if I could wear a shirt that I bought at the store, but it was from the men's section (note as employees we were encouraged to buy clothing from that store and wear it as we work so basically we were walking advertisements for the store). She was quick to respond to me with a big "NO" adding "We don't want to discourage the men from buying from the men's section. We don't want to give the wrong message." This happened perhaps 4 years ago now and I still remember her words. At that time, what she said made me feel uncomfortable because I wear "men's" clothing when I should be wearing "women's" clothing. Now I am happy to say that half of my wardrobe consists of "men's" clothing and I don't feel shame anymore!
We should be able to be free and express how we feel through our clothing without having the patriarchy and society determine how we should dress. Clothing is an arena for rebellion!
————————————
CW: This retweet and comment section have the subject matter of rape and rape prevention. This can be upsetting or triggering for folks who might have directly or indirectly experienced such violence. If ever you feel the need to reach out, please do and know that you are strong. 
When this first appeared on my timeline on Twitter, I was kind of intrigued to see the original video that was posted. The original tweet from a user by the name of Mellisa.mngomezulu (@CarlMellisa ) posted a text with a video demonstration of the Rapex condom and how it is used. 
When reading this retweet and comment section, I was glad I wasn't the only one that was thinking the same thing. Ok, so you're telling me that in order to feel safe and avoid being raped, I would have to make sure I carry a weapon with me at all times, dress appropriately (without exposing too much of my skin), learn self-defence, always make sure my friends and family know where I am at all times AND shove this condom in me?!? FUCK THAT! Instead of that, why can't we tell men to—I don't know—NOT RAPE?!? Why can't we have proper sex education and teach boys and men to not sexually assault anyone?!? Why can't we remove the toxic behaviour of "boys will be boys"?!? Like come on! 
————————————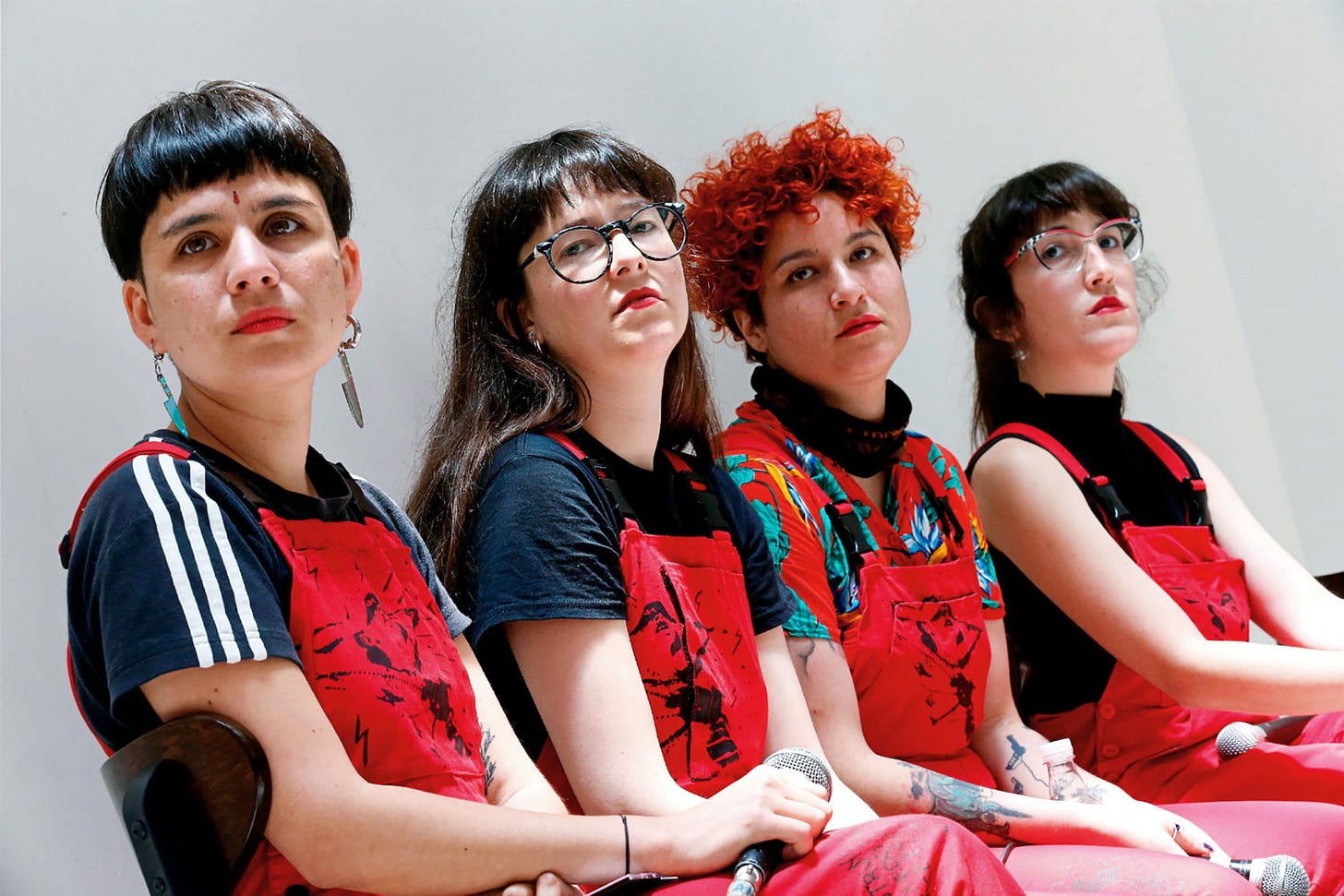 Photo of Lastesis Feminist Collective from Time.com via BeLatina
The performance of women blindfolded and pointing their fingers at the patriarchy became a rallying cry against gender inequality around the world after the Chilean feminist collective LASTESIS' performance "un violador en tu camino" which translates to "a rapist in your path" went viral last November. Daffne Valdés, Sibila Sotomayor, Paula Cometa, and Lea Cáceres wrote the performance. It is a choreographed piece, about five minutes long and contains a flash mob, which initially took advantage of the intensity of Chilean social unrest to place one of Latin America's most significant public health problems on the agenda. 
Not too long afterwards other groups of women were singing along in Colombia and Argentina. You think it stopped there, right? Well, I am sorry to tell you my friend but you're absolutely wrong. Thousands of women of all ages have taken to the streets blindfolded from Barcelona to New Delhi, singing in their own language, to show that violence has no borders. Fast forward to today and LASTESIS was listed in TIME magazine's Most Influential 100 in 2020. 
In a statement from September 24, the group took to Instagram to thank the magazine for the recognition. But the group also added
Feminism is the most influential thing in the year 2020, and we hope it will continue to be so for all the years to come in order to advance towards that more just, diverse and feminist society we dream of. – LASTESIS(@lastesis)
If you haven't watched this badass performance yet, here you go: you should
———————————-
When it was reported in August that about 550 people may have been exposed to COVID-19 at the Brass Rail strip club in Toronto after an employee there had tested positive, people were quick to judge and the jokes were quick to come. Ontario's premier Doug Ford was quick to sympathize with the male (let's be honest) patrons, while showing no such compassion for the staff, bartenders and dancers.
Now, as Canada is seeing its second wave of COVID-19 and more specifically cases in Ontario are climbing up each day, the Ontario government has told bars and restaurants to close temporarily but has ordered strip clubs to shut down across the province.
Maggie's Toronto Sex Workers Action Project, which is "Canada's oldest by & for sex workers' rights orgs advocating for our right to live & work with safety + dignity since 1986!" as per their Twitter bio, points out that singling out strip clubs as a place where COVID-19 can be easily spread unfairly singles out sex workers and downplays the impact of bars, restaurants and other places of social gathering. Such singling out of sex workers continues the negative stereotypes and narratives surrounding sex workers and the sex industry. 
—————————-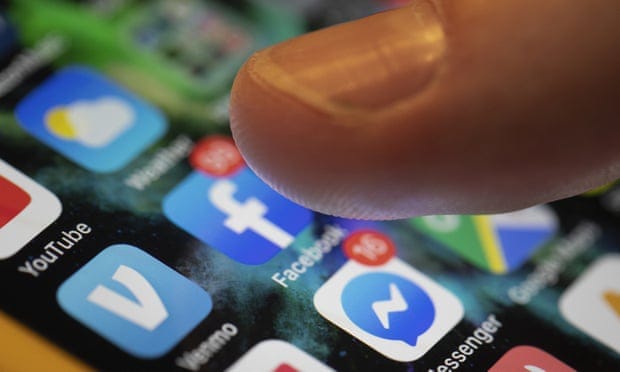 Photograph: Jenny Kane/AP via the Guardian
A survey by Plan International, a charity which focuses on equality for girls, has revealed what every woman and girl around the world could have told you already: women and girls are subjected to escalating online violence, including explicit messages, pornographic photos, cyberstalking and other forms of internet abuse.
In the survey of 14,071 teenagers and young woman aged 15-25 across 22 countries, including Australia, Canada, Brazil, Benin, Japan, Zambia and the US between 1 April 1 and May 5, it was found that attacks are most common on Facebook, followed by Instagram and WhatsApp.
Here are some findings, which again are no surprise to those of us who are women or girls who use the internet:
abusive and insulting language was reported by 59% of respondents

deliberate embarrassment by 41%

body shaming and threats of sexual violence both 39%
When one in five (19%) respondents who had been subjected to online violence say they have significantly reduced their use of social media, one in 10 (12%) that they had changed the way they expressed themselves online, and one in five (22%) of those surveyed said they or a friend had been left fearing for their physical safety due to online harm, we are long overdue a reckoning with social media companies. As 44% of all the girls and young women surveyed said: social media companies need to do more to protect them.
Perhaps it's time for Mark, Jack and the other boys of social media to hand over control to the girls of the world!
——————————
Miriam Batal (she/they) is a completing their fourth-year undergraduate bachelor's degree with a major in World Cinemas and minor in Feminist and Gender studies at the University of Ottawa. They are out and proud queer Lebanese – Canadian, they are abled-bodied, a settler of colour, intersectional feminist, body positivity, sex-positive, pro-sex worker, fully bilingual (French and English) person who lives on Turtle Island (Canada). She currently sits on the uOPride Executive team. 
They are passionate about human rights, social justice and accessible mental health services and treatments. They are tired of cis white heterosexual men running politics and making decisions on their body and sexuality. They would like one day to make a positive change to this heteronormative world. When they are not protesting, or reading on queer theory/literature, Miriam enjoys spending time with their friends, going to the museum, attending drag shows, queer art exhibit, cinema and the theatre (pre-pandemic nonetheless) and video games. 
They firmly believe that with education whether it be in academia or through lived experiences and conversation we are able to defeat ignorance, the patriarchy, colonialism and injustices.