Discover more from FEMINIST GIANT
Global feminist resistance to patriarchal fuckery
Global Roundup: Resisting patriarchy through protests, art, and queer love
Compiled and written by Samiha Hossain
CW: sexual violence, rape 
Thousands of people have demonstrated across Bangladesh demanding justice, accountability, and an end to sexual violence against women and girls. These street protests follow a widely-circulated video on Facebook of a woman from the district of Noakhali being brutally gang raped and beaten. Demonstrators, many of whom are women and young students, called for reforms in the criminal justice system and the resignation of government officials, including Prime Minister Sheikh Hasina. 
The video has since been removed from Facebook, but it remains in circulation on the internet despite the efforts of the Bangladesh Telecommunication Regulatory Commission. The survivor has expressed her worries, especially for her daughter, and has said "my life is already ruined". Like many survivors, she did not feel comfortable going to the police after her assault and was coerced into silence by the rapists. 
Between January and September 2020 nearly 1,000 rape cases were reported in Bangladesh, including 208 gang rapes, according to local human rights organization Ain-o-Salish Kendra. Of course, the actual number of rape cases must be much higher, as the majority of survivors do not disclose or report their rape. 
How many more women and girls must be raped before they are afforded their full dignity and humanity? The protests have sparked important conversations about misogyny and patriarchy - oppressions that fuel rape culture and sexual violence. Demonstrators have vowed they will not continue to accept the status quo and their protests make clear the urgency of change.
———————————-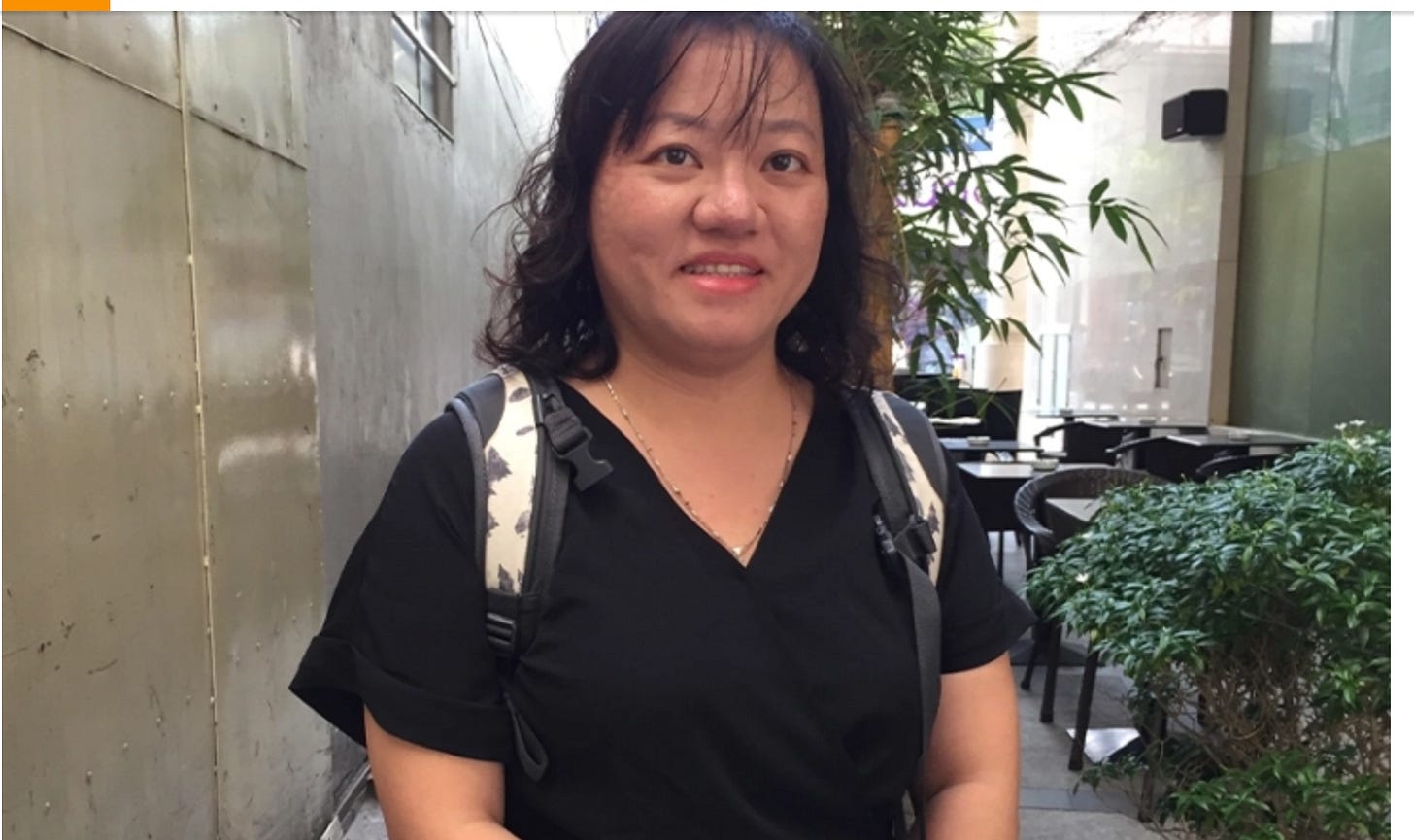 Prominent Vietnamese activist Pham Doan Trang was arrested on the night of October 6 [File: Adam Bemma/Al Jazeera]
Pham Doan Trang, a well-known writer and human rights campaigner, has been detained in Vietnam following the end of the annual human rights dialogue with the United States. She was arrested at her home in Ho Chi Minh City on October 6th and charged with "conducting anti-state propaganda", and faces up to 20 years in jail. 
Years of government harassment and severe physical attacks have not stopped Trang from writing about LGBTQ rights, women's rights, the environment, and democratic activism. She believes in peaceful advocacy and people's real participation in government. 
Vietnam has arrested at least 25 activists and 29 land petitioners this year as the ruling Communist Party prepares for its National Congress in early January. Authorities have increasingly been cracking down on and monitoring political dissidents, social activists, and human rights defenders. 
——————————-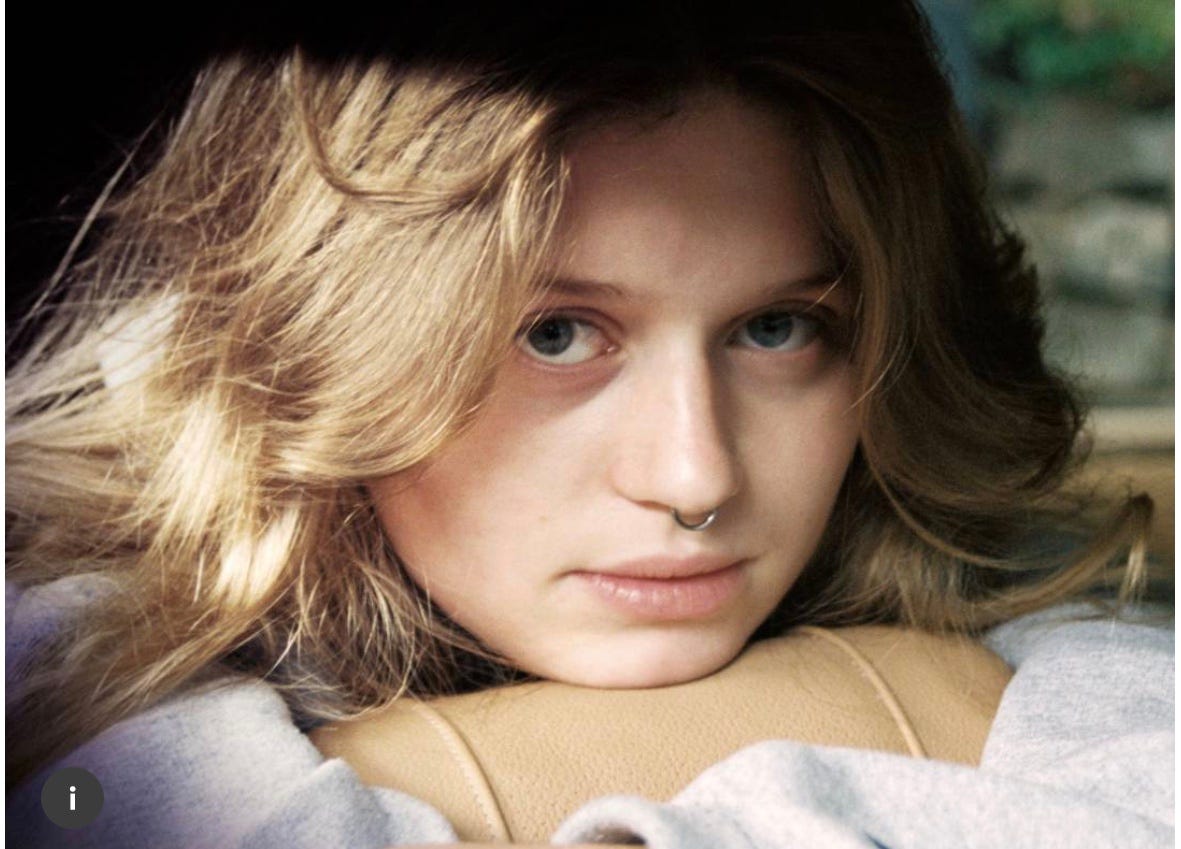 Marie Ulven, better known as popstar Girl In Red. Courtesy of/Handout via Julie Pike / AWAL Recordings via Reuters
Marie Ulven is a 21-year-old Norwegian popstar who goes by girl in red.  In a recent interview, she discusses the lack of gay artists in pop and how young LGBT+ people lack role models. Marie is widely known and adored among young lesbians and bisexual women all over the world.
Pop culture lacks queer representation... When I grew up I missed seeing other queer artists - Marie Ulven
Marie acknowledged the importance of her music to queer fans but said she wished that her sexual orientation was not an issue for listeners and that she was frustrated that some listeners wanted to "gatekeep" her music by insisting that it was not for straight listeners. Because queer representation is so rare, many listeners want to hold onto queer artists as treasures they do not want to share with mainstream audiences. She also talks about how COVID-19 has left her emotionally exhausted, her dislike of the term "lesbian" for herself, and her preference to present herself  in a non-feminine manner.  
Seeing queer woman thrive in their careers is inspiring. Marie's 2018 hit song, I Wanna Be Your Girlfriend has been streamed more than 120 million times on Spotify. In a world where it is easy to solely focus on the hardships faced by queer people, it is important to highlight queer accomplishments.
-----------------------------------
The Queer Muslim Project is an Instagram page that explores the intersections of queerphobia and Islamphobia. This week, they posted two stories that I found powerful. One is of Shahamat, who talks about the loss of a gay Bangladeshi man he loved named Xulhaz. Xulhaz was brutally murdered in his own home after coming out. Shahamat grapples with his struggle with his Brown, Muslim Gay identity. He also talks about his grief, radical-self love, and being a troublemaker.
"I write a love letter to Xulhaz Mannan every day. Like me, Xulhaz was a gay Bangladeshi man who loved love. Like me, he was a writer, a poet, and as I aspire to be, a true Bengali Nayaka. Just after coming out, Xulhaz was brutally murdered in his own home.
And today, I wake up peacefully in mine, I wash my face, open Grindr, I stop to look at myself in the mirror. This last part is much harder on some days than others. I see myself, Brown, Muslim, Gay, and I wonder, what kind of God would make me like this? Why here, at the seemingly impossible intersection of covert identities?
My love letter to Xulhaz is different each day. Sometimes, it is holding hands with a man while walking through Piedmont Park in Atlanta. Or it is blocking the number of the abusive Tinder boyfriend. Or it is looking in the mirror, caring for and admiring my Brown skin, confessing to myself that it is beautiful, that past all the pretty gay white boys on Instagram with their abs and their racist dating app bios and their TikTok perfect relationships, that my self-love is radical all on its own.
Xulhaz' legacy, his life, his love remind me every single day what queerness really means. To be Queer is to be a political troublemaker. And I sign all of my love letters to him with a promise to this rebellion. I love you Xulhaz and it is because of you, I know why God would make us Brown, Muslim, Queer -- troublemakers." (Shahamat, He/Him)
.
.
.
.
#queermuslimsunplugged
#queermuslims
#gaymuslim
#bangladeshi
#lgbt
#brown
#muslim
#gay
#selfaffirmation
#selflove
#body
#tinder
#tiktok
#culture
#faith
#selfacceptance
#identity
#representation
#tuesdaymotivation
#instagrammers
The second post is of Hamzeh, a Queer, Nonbinary, disabled, Muslim, second-generation Palestinian refugee who is currently seeking asylum in the United States. He talks about how in his country his queer identity was suppressed and in the US he was expected to give up his faith and Palestinianness in return for supposed queer liberation. These identities, along with his disability, made it difficult for him to feel at home anywhere. Hamzeh details what healing means for him and how he is now able to hold space for and centre all his identities.
"I am a Queer, Nonbinary, disabled, Muslim, second-generation Palestinian refugee who is currently seeking asylum in the US. Being Muslim and queer to me is an intensely liminal experience. I grew up in a country that violently suppressed my queerness, to the point where I developed Post Traumatic Stress Disorder, only to then immigrate to a country that demanded I let go of my Islam and Palestinianness because I was now effectively a liberated queer in the eyes of the American imperial machine. It feels like I am constantly in-between, trying to find and carve out a home in a world that afforded me no home. My disability in relation to all these identities held me hostage, I couldn't develop intimate relationships for fear of abuse, and would spend days on end contemplating the ways I would end my life.
It was only when I started therapy that I started developing a different relationship with my PTSD, my queerness, and my Islam. I saw this as self-care, as needed healing, but it did not feel like a break. It was hard, tiring, intense work. So often healing is both placed outside of work and as rest. That always felt iffy for me because what did that mean for me with my PTSD? I couldn't just take a bath and *poof*, make it disappear. Self-care was ableist. The healing that I experienced drained me, but infinitely made me stronger. It allowed me to view my in-betweenness as a point of solace, its own kind of home.
Being in a much better place in my life right now, I find myself drawn to holding spaces for a Queer Ummah that is constantly grieving. That constantly exists in the in-between grasping for stability. That constantly needs to be reminded that healing will not be easy because that affordability was taken from us. Especially those of us who have to navigate an ableist world as we try to heal and find home. I look at myself now, and I feel joy at the Muslim Queer person I am today. I've chosen to center what has constantly been pushed aside, forced to reside at the periphery. (Hamzeh, They/Them)
.
.
.
.
#queermuslimsunplugged
#lgbtq
🌈
#disabilityawareness
#queermuslims
#islam
#selfaffirmation
#weekend
#nonbinary
#healing
#muslim
Patriarchy, imperialism and white supremacy work together in insidious ways to obscure the experiences of queer Muslims. Mainstream media often centres the white queer experience, so it is an act of resistance for Muslim queer people to complicate dominant narratives with their personal stories.
——————————-

Fearless Collective is a "South Asia based public arts project that creates space to move from fear to love using participative public art". They have helped create murals around the world that highlight grassroots feminist images and stories. 
This week, they unveiled a new mural in Lucknow, India at the intersection of one of the busiest streets, known to be unsafe for women.
Two women hold each other in (close) embrace cloaked on either side by entwined Urdu and Hindi calligraphy expressing their (deepest) (deepest) desires. Painted at the intersection of one of the busiest streets in old Lucknow, infamously unsafe for women, this mural stands as a monument to female love and longing.
The image was birthed at a gathering at the tomb of our matron saint Begum Akhtar. Women like her, women like us are volcanos of sensuality and to embody our desire and sexuality is often an inadvertent act of fearlessness. Under the moon and the shadow of a (wish-fulfilling) parijata tree. We spoke about how we wanted to be touched, where we ache, how we honey. Sitting on a bed of roses with a group of Muslim women from Lucknow, we recited Urdu erotica to each other (tender, teasing).
In the capital city of Uttar Pradesh as the country is reeling with the nightmarish news and being rocked by protests, we reclaim our existence and potent pleasure.
Painted in red our affirmation recites:
जो मैं चाहू
जिसको चाहू
जैसे चाहू
What I want
Who I want
As I want them.
A collaboration between
@fearlesscollective
and
@boltiaurat
Lead by
@shiloshivsuleman
@sabikaabbasnaqvi
Project funded by
@csbrsexbodyrights
📷 by
@gayatriganju
The mural depicts two women holding each other intimately with Hindi calligraphy that translates to "What I want, Who I want, As I want them." This mural is a beautiful expression of female love and longing.
Public art can be a powerful tool for resistance where women can reclaim their sensuality and sexuality. Women in India and around the world regularly face violence, trauma and other forms of oppression at the hands of patriarchy. It is so important to build solidarity not only through our collective pain, but also through our collective pleasure and joy.
———————————
Samiha Hossain (she/her) is a student at the University of Ottawa. She also works with survivors of sexual violence in her community from an anti-oppressive and trauma-informed perspective. A lot of her time is spent learning about and critically engaging with intersectional feminism, transformative justice and disability justice. 
Samiha firmly believes in the power of connecting with people and listening to their stories to create solidarity and heal as a community. She refuses to let anyone thwart her imagination when it comes to envisioning a radically different future full of care webs, nurturance and collective liberation.