Discover more from FEMINIST GIANT
Global feminist resistance to patriarchal fuckery
Global Roundup: Sex workers speak, women leading protests, and climbing the highest mountains
Compiled and written by Samiha Hossain

In early September, the National Network of Sex Workers India (NNSWIndia) hosted a virtual discussion with sex workers from six different Indian states in six different languages. The sex workers discussed what intimacy means to them, whether sex with clients can be pleasurable and how their profession is an art form that requires specialized skills.
For me sex work is both earnings and livelihood, as well as pleasure. Pleasure for me is a two way thing, it's not singular. We need to understand that society brings the construct of morality and immorality and we need to challenge that - Varsha from Karnataka, India (translated)
They also discussed sex work in the context of COVID-19. All of them were frustrated with the government's lack of response for sex workers and barriers to accessing relief. An increase in sex work being done online means they fear not getting payed by clients and their videos or chats getting leaked on the internet. One transgender sex worker talked about how rent is double for her compared to other people because there is stigma that transgender people are carriers of the virus. 
Sex workers also demonstrate a lot of innovation amid COVID-19. They take precautions such as wearing masks and frequently sanitizing during sessions while also finding ways to engage clients. They have to get creative with sex positions that limit face-to-face interaction. One woman even uses her video sessions as an opportunity to educate her clients on wearing masks!
Women and transgender people taking charge of their lives and demanding they be valued is a huge "fuck you" to patriarchy and capitalism. Sex work is work.
———————————-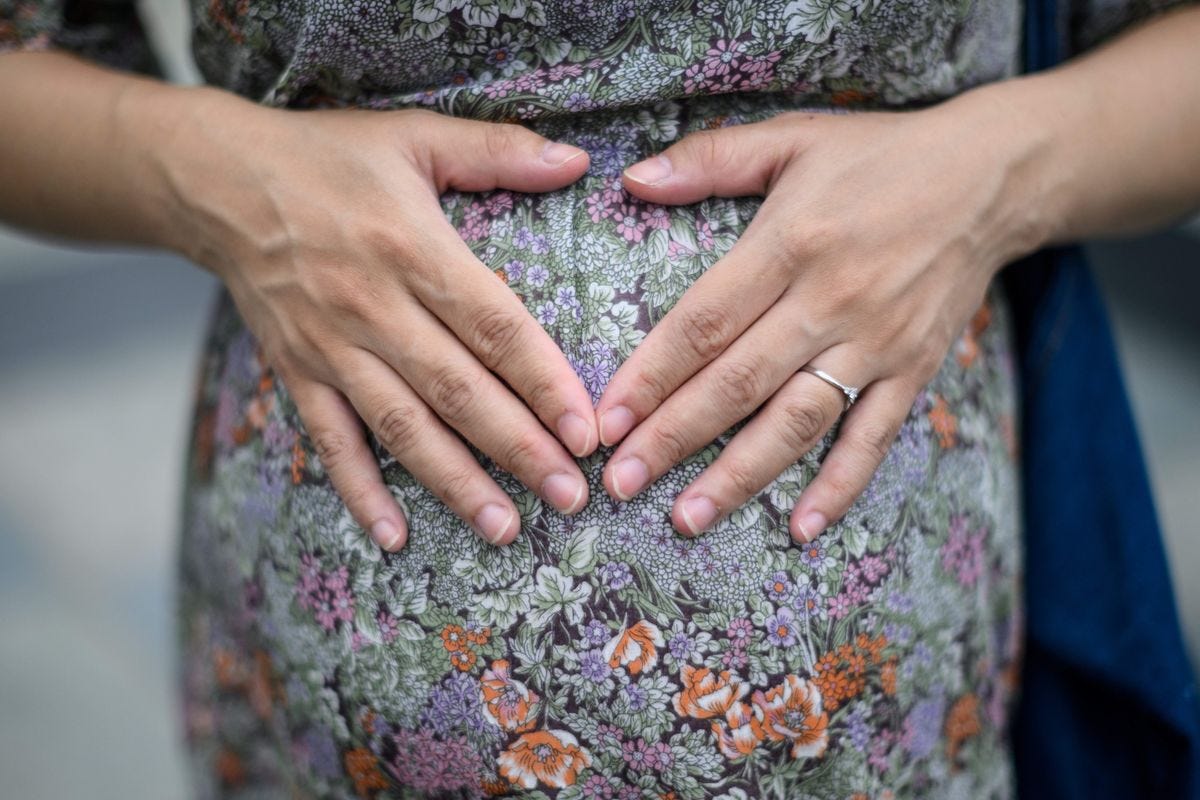 An expectant mother rests her hands upon her baby bump. Photo by Anthony Wallace/AFP via Getty Images via CNN Wire
The Philippines has been under lockdown measures for over six months in order to control the spread of COVID-19. It is one of the hardest hit Southeast Asian countries, with over 300,000 cases. 
According to the United Nations Population Fund, there could be a 42% increase in the number of Filipino women expected to give birth this year. The pandemic restrictions have limited millions of Filipino women's access to maternal care and family planning services. With public transportation being suspended for some period of the pandemic, many women have been unable to access reproductive health care service. Moreover, most women are unable to access abortions, as they remain widely restricted. 
Women's rights advocates have called for the "emergency" passage of a bill that seeks to decriminalize abortions, citing the rise in pregnancy rates in the country.
———————————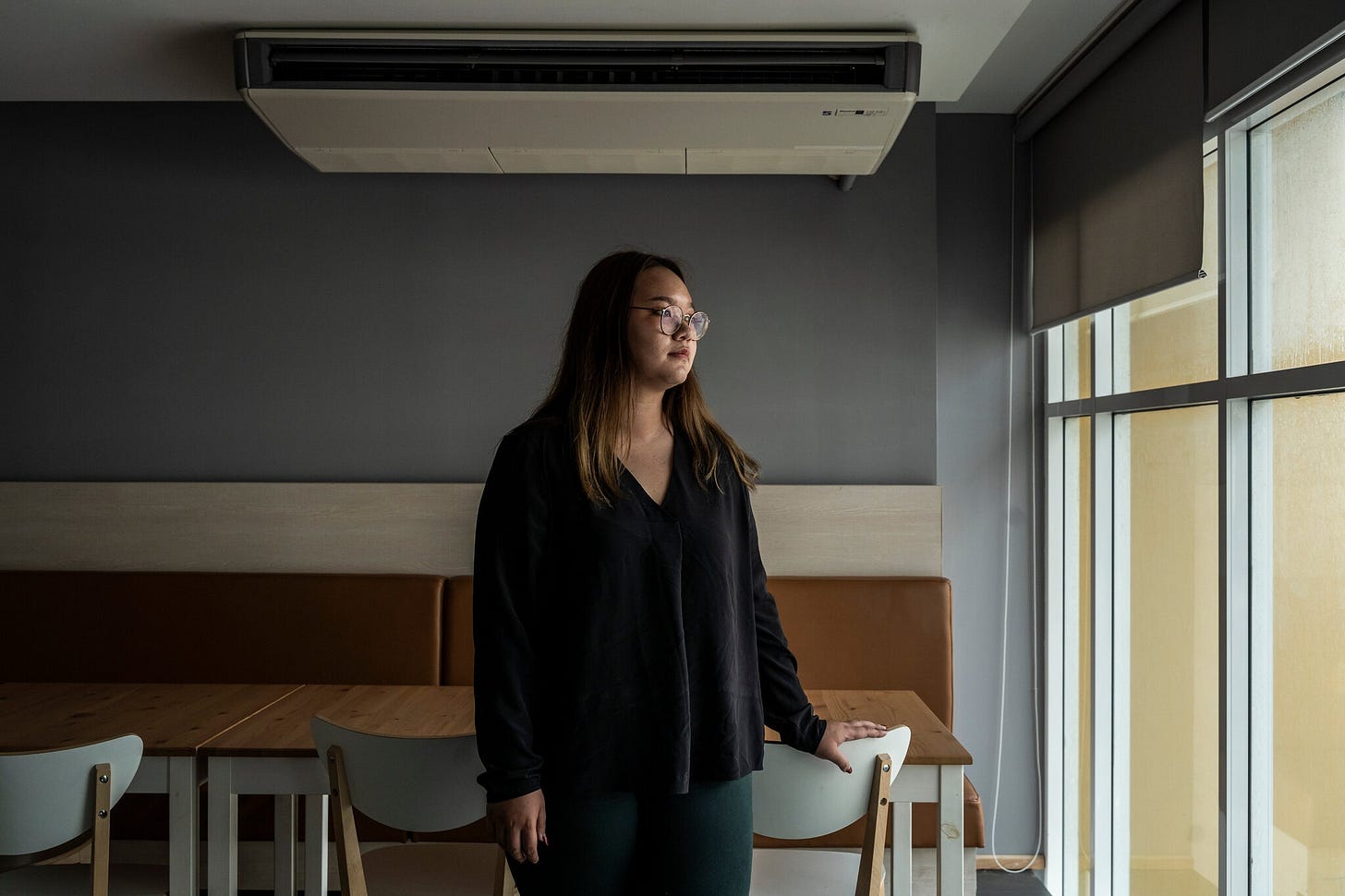 "I shouldn't be afraid to say that men have almost all the power in Thailand," said Panusaya Sithijirawattanakul, one of the protest movement's leaders.Credit...Adam Dean for The New York Times
Bangkok has been having a series of pro-democracy protests and young women have been leading the demonstrations. These young leaders have brought up issues specific to women and LGBTQ+ people in Thailand including abortion, taxes on menstrual products, the wage gap, rape culture and beauty contests. Women are protesting patriarchy and its ties to the military, the monarchy and the Buddhist monkhood. These relentless women are critical of the power that remains concentrated in the hands of a select number of men. 
These women's fervor is unsurprising given that Prime Minister Prayuth Chan-ocha is an open misogynist. He has gone on record saying that he is against gender parity and thinks Thai society will deteriorate if men and women have equal rights.
The young generation today has the vocabulary to name what's wrong with society when it comes to gender issues … When I began studying gender, most people in Thailand didn't even know to use a gender lens to look at things - Duanghathai Buranajaroenkij, an expert in gender studies at Mahidol University in Bangkok.
Of course, leading protests does not come without challenges for women. One male activist, Attapon Buapot, said at a rally, ""women, honestly speaking, are a nosy gender, that's why God cursed women to have a weak body in order to effectively reduce their meddlesomeness".
Despite the misogynistic bullshit women deal with from authority figures and male protesters alike, they refuse to back down and have continued to make their voices heard.
——————————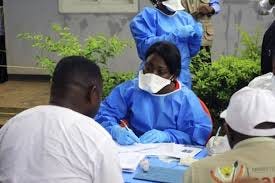 The WHO was in charge of efforts to control an Ebola outbreak in eastern DRC between August 2018 and the end of June [File: Al-hadji Kudra Maliro/AP Photo] via Al Jazeera
An investigation by The New Humanitarian and the Thomson Reuters Foundation has revealed that over 50 women have accused aid workers from the WHO and other non-governmental organizations in Democratic Republic of the Congo of sexual abuse. 
Over nearly a year-long investigation, women reported numerous instances of being blackmailed into sex in order to get hired. Women also said it was common for men to refuse to wear a condom, which is especially concerning at a time where the deadly virus was at a high risk of being spread through physical contact. 
These women have expressed disgust, shame and fear in response to the sexual abuse. Furthermore, many were unaware of the procedures for reporting, such as where to go or who to call.
The WHO, Oxfam and other organizations are investigating these reports. Unsurprisingly, these organizations are "shocked" and "outraged" given that their staff have extensive training on preventing sexual abuse and power inequalities. Perhaps what we really need is to be more critical of the system of international aid that perpetuates saviourism and upholds the very systems that marginalize women in the first place. 
——————————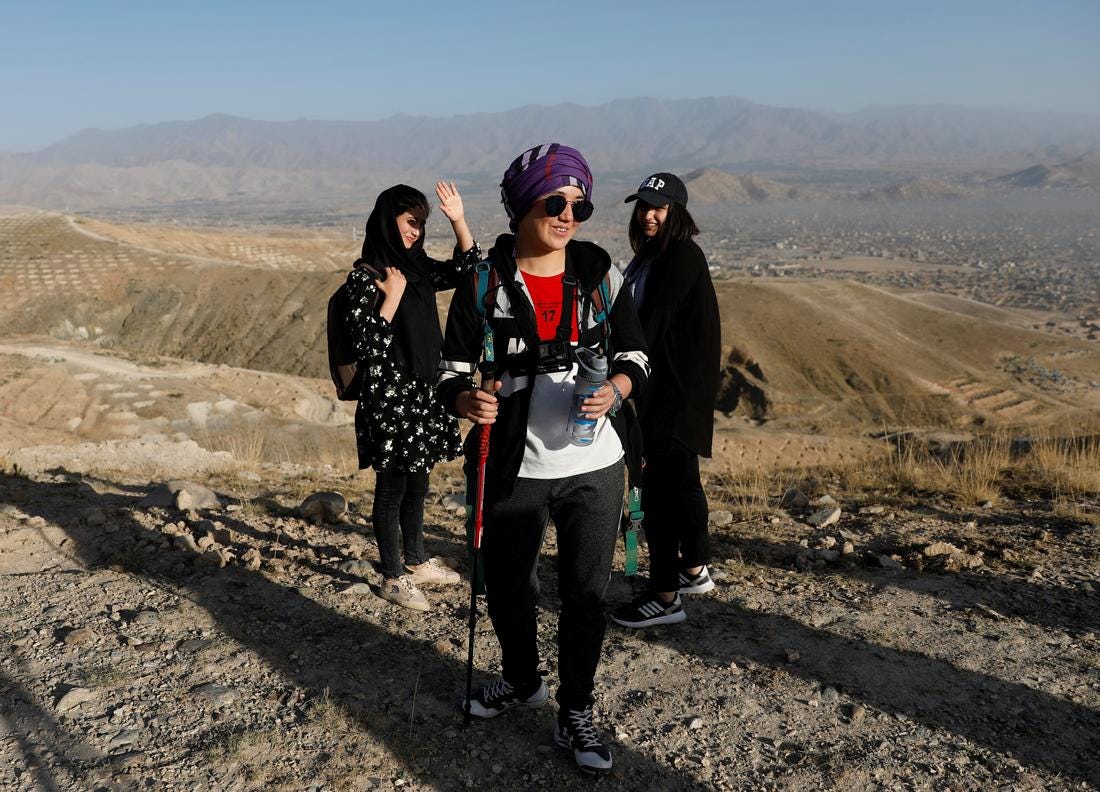 Fatima Sultani, 18 (C) a member of Hikeventures mountaineering team stands with her teammates during an excercise on mountain on outskirts of Kabul, Afghanistan September 4, 2020 Photograph:( Reuters )
A global pandemic isn't enough to stop eighteen-year old Fatima Sultan! In August, she became the youngest woman in the world to make it to the summit of Noshakh Peak in the Hindu Kush mountain range in northern Afghanistan, which is a staggering 7,492 metres. 
She is part of a team of nine young Afghan mountaineers, including three women, whose goal is to eventually climb Afghanistan's Mir Samir mountain, followed by Mount Everest. For Fatima, a large part of mountaineering is about empowering women:
My main goal is to show the world that Afghan women are strong and can do the most challenging work that men do. When I became aware that women from foreign countries come here to conquer high peaks I thought ... why can't we Afghan women conquer these peaks?
Fatima and her father have worries that the Taliban may ban sports for women - however, she does not let that dampen her spirits and continues to be determined to face anything. It is inspiring to see a young woman resist the patriarchy by challenging gender stereotypes and not backing down. 
——————————-
Samiha Hossain (she/her) is a student at the University of Ottawa. She also works with survivors of sexual violence in her community from an anti-oppressive and trauma-informed perspective. A lot of her time is spent learning about and critically engaging with intersectional feminism, transformative justice and disability justice. 
Samiha firmly believes in the power of connecting with people and listening to their stories to create solidarity and heal as a community. She refuses to let anyone thwart her imagination when it comes to envisioning a radically different future full of care webs, nurturance and collective liberation.