Discover more from FEMINIST GIANT
Global feminist resistance to patriarchal fuckery
Global Roundup: Surviving and Fighting Patriarchal Fuckery
The Taliban have to understand that they are facing a new Afghanistan with which they have to learn to live," Fawzia Koofi
In Monday's newsletter, I told you that peace talks between the U.S. backed Afghan government and the Taliban included just four women, all on the government's delegation. One of those women is Fawzia Koofi, a politician and women's rights campaigner who has survived two assassination attempts, including one last month.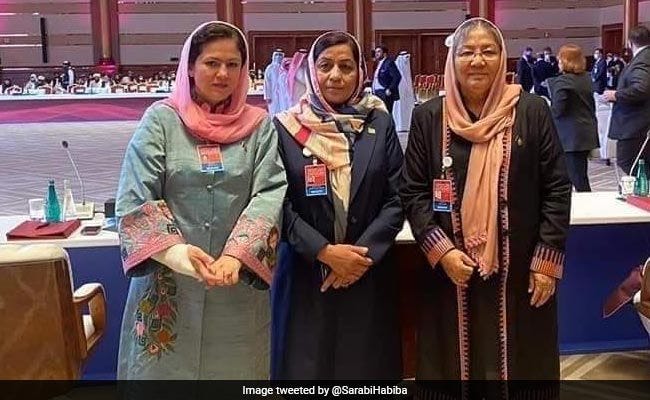 (full disclosure: I met Fawzia in Oslo in 2015 when we were on a panel at a conference of Muslim women from around the world and the two of us were interviewed by Christiane Amanpour on a special segment of her show on International Women's Day in 2017).
In the Sept. 9 newsletter, I told you about leading opposition figure Maria Kolesnikova, who tore up her passport in defiance and jumped out a car window to stay in Belarus when authorities tried to forcibly expel her.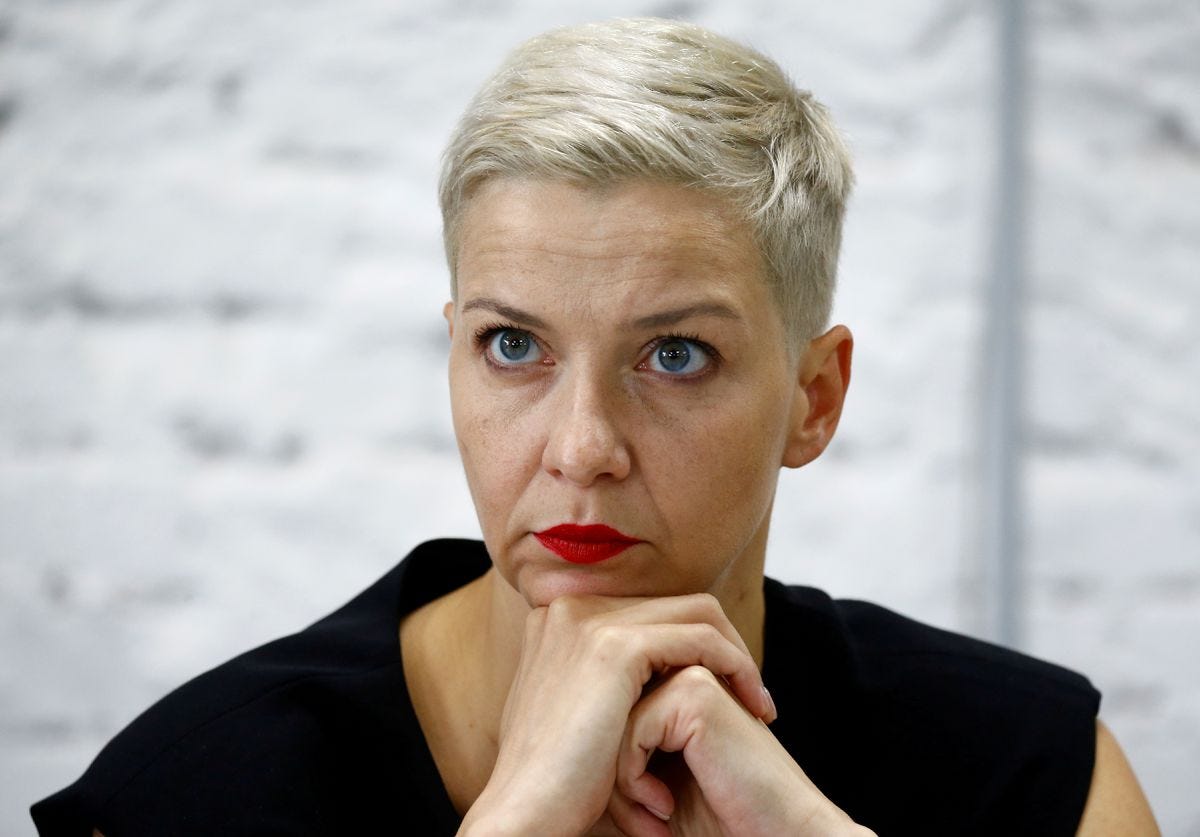 Belarus investigators have officially charged her with incitement to undermine national security. "She has asked her lawyer to bring her red lipstick" for her trial on Thursday.
—————————————-
Patriarchal authoritarians around the world are using the COVID-19 pandemic to further restrict reproductive rights and justice. The autonomy of women and people who can become pregnant is precarious at the best of times and patriarchal fuckery does not waste any opportunity to deny us choice and control over our bodies. Pay attention to how quickly patriarchy rallies when it sees bodily autonomy being championed.
In Malawi, the National Assembly is set to debate a bill that would allow abortion in cases of rape and incest. Abortion is currently illegal and punishable by a maximum of 14 years in prison except in cases where pregnancy threatens the life of a woman. Activists say that the Termination of Pregnancy Bill would help prevent the estimated 12,000 deaths annually from illegal, unsafe abortions. Lawmakers are expected to debate the bill before the current sitting of parliament ends on October 23. It is the second time the bill will go before the assembly.
Unsurprisingly, religious organisations representing Muslims and Christians have urged parliament to reject the bill.
…condoms have historically been associated mostly with reproduction and the control and prevention of STIs and STDs while when it comes to emergency contraceptive pill, a woman's agency is being evidently exercised and the question often raised against it is 'Why have sex if not to reproduce?', because there is a general refusal to associate sex with pleasure.
Read this Feminism in India interview about emergency contraception with Archana Seker, an activist and researcher based in Chennai. Archana has stocked up to help people in the city where emergency contraceptive pills have increasingly disappeared from the pharmacies as an over-the-counter drug in what is largely come to be known as a 'shadow ban'.
————————————————
Billionaires have become richer while workers that are called "essential" and who most risk their lives during the pandemic to keep open an economy that does not serve them are the least valued. This article echoes what we know and must be said over and over: Parents who continue in-person work through the pandemic have a bleak choice: risk exposing your family to the coronavirus, or face financial devastation.
As you vow to destroy capitalist patriarchy, watch a FEMINIST GIANT Dispatch from the Pandemic I made at the end of March:
Cancel rent and mortages and pay everyone Universal Basic Income. We must keep yelling that at governments around the world who push children back to schools so that parents can be pushed back to work during the worst global health crisis of our lifetimes. Understanding that the pandemic is a fucking disaster for women around the world, read this about why Universal Basic Income is a feminist issue:
The vibrant debate around the question of basic income has all too often neglected a crucial aspect: gender dynamics. In a deeply gendered society, how might a basic income impact men and women differently? Could basic income be harnessed as a tool in the fight for women's rights? Bringing a feminist perspective to the basic income discussion foregrounds a distinct set of concerns and virtues of the proposal. Natalie Bennett recalls the long 20th-century history of women's struggles in the UK to make the feminist case for a universal basic income.
Pair that article with this news from the BBC.
As I argue in my book The Seven Necessary Sins for Women and Girls, my ambition is neither to be rich nor to see more women billionaires. Capitalism is one of the patriarchy's tentacles (See Welcome to FEMINIST GIANT Newsletter for my video explanation of patriarchy as an octopus). I want to see the end of billionaires. So I do not celebrate that four women for the first time feature in the BBC's top 10 of the highest-paid stars. Celebrating a handful of exceptional women being allowed access to a club that should be dismantled, not enlarged, is not the goal of my feminism. I am flagging this story because those four women and the six men with them on that list of top 10 earners are all white - along with capitalism, racism is one of the tentacles of the octopus aka patriarchy.
All 10 of the top-earning presenters on this year's list are white, although the BBC's director general Tim Davie said 18% of those making more than £150,000 were from black, Asian and minority ethnic (BAME) backgrounds, up from 12% four years ago.
Again, I am not arguing for the inclusion of more people of colour in a list of big moneymakers. But it is instructive to see who is first allowed into the hallowed club of white male moneymakers. And it is imperative to channel our rage and energy into dismantling unjust systems rather than waste our efforts demanding they let in a handful of us - especially in a country like the UK where Black people and people of colour are disproportionately impacted by poverty, and especially so now during a pandemic which has exacerbated already existing inequalities.
——————————————
Many folks are so eager to highlight ableism in communities of color, yet lack a basic analysis of how white supremacy is a root cause that keeps communities of color from accessing information, education, and funding.
Read this essay by Conchita Hernández Legoretta, a disability rights activist and co-founder of the National Coalition of Latinx with Disabilities, on growing up Latinx and disabled.
————————————————
In the U.S. Transgender activist Sarah McBride won the Democratic nomination for a Delaware state Senate seat Tuesday, putting her on track to be the nation's highest-ranking openly transgender elected official.
——————————————————-
Author Zeyn Joukhadar has edited an anthology of queer and trans SWANA (Southwest Asian and North African) writing.
I have attempted to make a space where we can set down the burden of justifying ourselves, so that we can be in conversation with each other. So that we can hear one another. So that we can see one another. By freeing our gaze, we create a framework for others to turn their eyes toward freedom. As far back in history as one may travel, we have existed, and we have aimed our looking both outward and inward. We have dissented, we have resisted, we have declined to participate in our own oppression, even if doing so required us to transform spacetime itself to make room for our existence and a future of our own imagining.
—————————————————-
I am excited for Karen Wyld's novel Where the Fruit Falls, which is out next month.
In poetic and evocative storytelling, this writing celebrates the agency of Indigenous women to traverse ever-present landscapes of colonisation and intergenerational trauma. Country has an omniscient presence in their story lines, guiding the women across vivid desert and coastal landscapes. Where the Fruit Falls recognises both the open wounds of living histories of colonisation and the healing power of belonging to Country - 2020 Dorothy Hewett Award judges.
—————————————
This looks gorgeous!
—————————————
And finally - get in Buffalo Stance! Wow am I excited for this!