Discover more from FEMINIST GIANT
Global feminist resistance to patriarchal fuckery
Welcome to FEMINIST GIANT Newsletter!
Stay informed on feminist news and feminist resistance to global patriarchal fuckery.
Feminism is more vital than ever!
The pandemic is disproportionately affecting women and girls around the world and we must pay attention NOW!
And when I say feminism I mean something much bigger and more necessarily complicated than something I keep in the closet and take out whenever a man has been a shit to me.
I mean: the destruction of patriarchy!
What is patriarchy? Well, a textbook definition is a system of oppressions that privileges male dominance. Yeah. Try keeping attention with that! So here's an analogy that I've come up with to make it easier to envision - for your seven-year-olds to your seventy-year-olds:
Three times a week, this newsletter will land in your inbox at Noon NYC time. On Monday and Wednesday it will be a curated collection of news from around the world with very brief commentary from me. Those are your mini FEMINIST GIANT Newsletters, though FEMINIST GIANT can never be diminished to "mini!"
Friday will be marquee day! Every Friday at Noon NYC time you will get an original, exclusive column from me.
If you're wondering about "FEMINIST GIANT": I began calling myself that in 2019 after I learned that Nigerian artist Burna Boy called out the Coachella music festival for the small type it used for his name in its list of artists set to perform.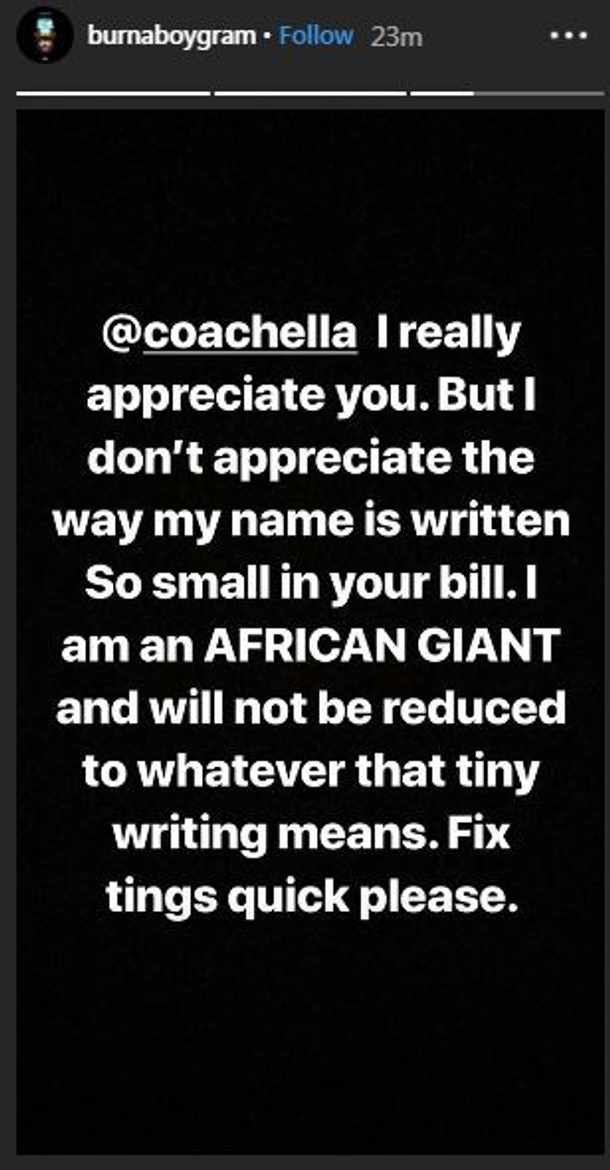 I loved his confidence - in himself and in what he represents - and henceforth began referring to myself as FEMINIST GIANT. And whenever a misogynist shit would ask me "Who do you think you are?" or "Who are you?" in an attempt to diminish me, I would - with glee - reply: I am a FEMINIST GIANT.
So now you now!
See you Monday, Wednesday, and Friday!
Please share widely!
And subscribe!
And consider gifting a subcription!
And leave a comment!
Fuck the patriarchy!